Administrator
Staff member
a decent slug gun with a rifled barrel Like a savage bolt gun, equipped with a good 2.5x scope can usually produce 3" or smaller 100 yard 3 shot groups
http://www.savagearms.com/firearms/finder/
http://www.midsouthshooterssupply.com/item.asp?sku=000152654112
these work reasonably well in my rifled slug gun
THIS SAVAGE IS AN EXCELLENT GUN


these bolt action shotguns have rifled bore designed to stabilize slugs
http://www.savagearms.com/firearms/models/
http://www.chuckhawks.com/savage_slug_gun.htm
if your restricted to shotgun only areas , your not in as bad shapes as you might at first think!
these rifled slug guns do a really good job on deer out to about 140 yards
my late uncle, used his savage slug gun to kill several large black bears, and while the average range was under 75 yards he stated it slammed them so hard they rarely did more than spin, fall and twitch
http://www.chuckhawks.com/shotgun_slugs.htm
http://www.midsouthshooterssupply.com/i ... 0152654112
https://www.midsouthshooterssupply....y-shotgun-mould-sabot-slug-12-gauge-525-grain
https://www.midwayusa.com/product/7...g-bullet-mold-12-gauge-681-diameter-525-grain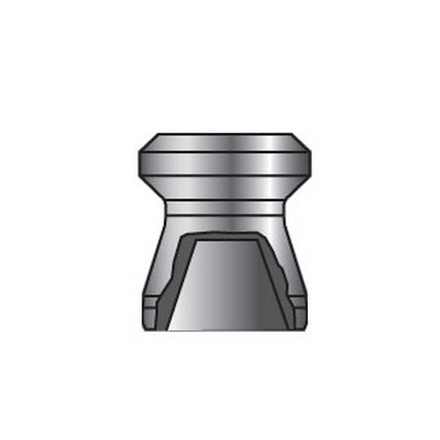 keep in mind these slugs are loaded inside a plastic shot-cup,
that compresses and grips the slug, and rifling, in the shotguns bore,
(if its a rifled bore designed for slugs)
as its forced down the bore, the slug itself never touches the shotgun bores rifling , which acts as a sabot thats discarded as it leaves the bore.
you can buy a mold and cast your own at a considerable cost savings if you reload.


This is load data for the 525 Gr. Lyman Sabot Slug. Its tough to format for the forum but the list reads of follows.
Powder Charge Primer Wad Velocity Pressure
Federal Gold Medal
Univ. Clays 36.0 Win 209 WAA12F114 1503 10,100
WSF 34.0 Win 209 WAA12F114 1482 11,300
Herco 32.0 Win 209 WAA12F114 1389 11,100
SR 4756 44.0 Win 209 WAA12R 1585 10,500
800X 31.5 Fed 209AWAA12 1459 10,700
Blue Dot 46.5 Win 209 WAA12R 1544 9,900
571 42.0 Fed 209AFed 12S4 1429 10,700
Federal Plastic Hunting
Univ. Clays 35.0 Win 209 WAA12F114 1442 9,300
34.0 Win 209 WAA12F114 1421 9,200
Herco 30.0 Win 209 WAA12F114 1297 9,100
SR 4756 40.0 Win 209 WAA12R 1439 8,300
800X 30.0 Fed 209AFed 12S4 1403 9,800
Blue Dot 44.0 Win 209 WAA12R 1408 7,300
571 42.0 Fed 209AFed 12S4 1405 9,900
Fiocchi Plastic
Univ. Clays 34.0 Win 209 WAA12R 1478 10,100
WSF 31.0 Win 209 WAA12F114 1383 10,000
SR 4756 37.0 Win 209 WAA12R 1396 8,700
N3SH 36.0 Win 209 WAA12R 1486 9,700
Blue Dot 44.0 Win 209 WAA12R 1476 8,800
Remington RTL (Premier)
Univ. Clays 29.0 Win 209 WAA12F114 1386 10,800
Unique 23.0 Win 209 WAA12F114 1269 11,100
Herco 25.0 Win 209 WAA12 1249 11,300
SR 4756 34.0 Rem 209PWAA12R 1448 11,100
SR 4756 35.0 Win 209 WAA12R 1462 10,900
Blue Dot 41.0 Rem 209PWAA12F114 1475 11,000
Blue Dot 43.0 Win 209 WAA12F114 1501 11,200
Remington Unibody SP
Univ. Clays 32.0 Win 209 WAA12 1416 9,900
WSF 32.0 Win 209 WAA12 1434 11,400
Herco 30.0 Win 209 WAA12 1336 10,600
SR 4756 37.5 Win 209 WAA12F114 1468 10,200
800X 31.0 Win 209 Fed 12S3 1440 10,700
Blue Dot 45.5 Win 209 WAA12F114 1482 9,300
Blue Dot 46.0 Win 209 Fed 12S4 1532 10,600
Winchester AA
Univ. Clays 29.0 Win 209 WAA12F114 1358 9,700
Unique 23.0 Win 209 WAA12F114 1271 11,100
Unique 22.5 Win 209 Fed 12S3 1231 10,500
WSF 30.0 Win 209 WAA12F114 1393 11,000
WSF 28.0 Win 209 Fed 12S3 1332 10,500
Herco 25.0 Win 209 WAA12F114 1273 10,900
SR 4756 35.0 Win 209 WAA12R 1378 8,800
N3SH 30.0 Win 209 WAA12F114 1372 10,100
Blue Dot 44.0 Win 209 WAA12R 1474 9,200
Last edited by a moderator: