The Grumpy Grease Monkey mechanical engineer.
Staff member
I helped on of the local guys write out detailed instructions, had him stamp his major parts

http://www.harborfreight.com/36-piece-3 ... 60669.html
https://www.harborfreight.com/36-piece-38-in-steel-letternumber-stamping-set-63675.html

with his last name on the block oil pan rails, crank flange and crank counter weights, cylinder heads, etc. and had him take a dozen clear picture's, of the engine components he was dropping off at the local machine shop, I strongly suggested he have a detailed list of what was to be done, the cost and a firm date set as to the expected completion of the work and to get a signed copy for both the machine shop and him to keep on hand, I don,t think this will be an issue simply because its the same machine shop I generally use and the guys rather familiar with my process and dozens of previous engine builds, but I've found through long years of experience, that if you don,t get a firm price listed exactly detailing the work to be done, and delivery date and yes you,ll need too keep, a signed copy of detailed work to be done, the machine work tends to constantly either get put off as more urgent work from other customers is brought in, or the work is only partially completed and not finished or the prices tend to increase far higher than originally quoted.

it seems that most machine shops don,t want to make firm price or delivery date commitments and they have in some cases a habit of loosing or miss placing parts that were not listed and one you don,t have a picture of.

most machine shops seem to work on, a


" stop back in a week or so, it should be done by then"

and

"that should cost about $xxx ..
but we have to see whats required on time and materials used basis"


if you don,t nail down a firm date and price


and all the details it could and usually will take well over a month,
and easily cost significantly more than you were quoted.
now obviously as parts are inspected prices and work required could change,
but you want the machine shop to keep you up to date on exactly,
whats being done, and the cost and changes in expected delivery dates.
BTW it seldom hurts to try to be friendly and ask for the machinists advice,
and complement him if he does good quality work ,
thats delivered at the agreed date and price,
and let him know you appreciate the skills, and on time delivery if you just assume that the machine shop must have cleaned the parts they worked on carefully...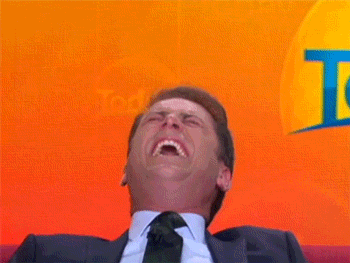 READ THE LINKS AND SUB LINKS
http://garage.grumpysperformance.com/index.php?threads/finding-a-machine-shop.321/#post-59253
http://garage.grumpysperformance.com/index.php?threads/machine-shop-sequencing.4460/#post-11720
http://garage.grumpysperformance.com/index.php?threads/block-prep.125/
http://garage.grumpysperformance.com/index.php?threads/precision-measuring-tools.1390/#post-52469
http://garage.grumpysperformance.co...f-how-not-too-deal-with-a-machine-shop.14454/
http://garage.grumpysperformance.co...k-after-a-cam-lobe-rod-or-bearings-fail.2919/
Last edited: