Administrator
Staff member
camos not mandatory, yes you will find you can kill game wearing just blue jeans and a red/black plaid shirt,or even blaze orange at times,
check with the local fish and game department regulations concerning the required blaze orange or similar laws, theres not much sense in spending big bucks on really effective camo like a ghillie suit if your required to have
500 sq inches of blaze orange
above the waist and on the head like many states require.
camo works,very effectively in some conditions, but game picks up on movement, and odor even if you use camo. obviously it helps immensely if you know what the area you'll hunt looks like during the time frame and temps youll hunt in
but properly used camo is an asset, generally it will provide the user with a distinct advantage in many cases, if properly employed you do tend to have game get closer before your located. the problem is few people use it correctly or realize controlling movement and reducing odor must also be part of good camo.
camo must match the background, And no,theres no one magic camo that allows you to blend in all,
or even most areas, under all conditions but if you take the time and effort to do it correctly youll be amazed at how effective it is..
the fact that some guys kill deer without wearing camo in no way means its not an asset to those who want to get close to game, you might have gotten close to 100 dear wearing blaze orange.... but you have no way to prove you didn,t spook twice that number of deer that you never saw ,who detected you ,that vacated the area,well before you saw them.
wearing good camos not going to hurt, your chances and in my experience its a very noticeable help in getting into an area and remaining UN-detected longer
movement is the fastest way game will detect you in most cases and learning to use shadows, and camo and the natural terrain to disrupt your outline and hide movement has advantages.
your not trying to look "camo" YOUR TRYING TO REMAIN UN DETECTED AS PART OF THE GENERAL VISUAL BACK GROUND CLUTTER
areas, vary and so must the camo used,and you just won,t really believe how effective good camo can be until youve used it awhile.
but limiting movement , to slow and brief movements and staying in the shade and off ridge lines helps, as does the newer 3D camo with textured surfaces
when the technology exists and its affordable its rather foolish to ignore its potential,
if you can use it.....the extent you use it may be limited by personal choice or blaze orange laws but its still a tool to be used.
yes youll without a doubt take some verbal crap from your buddies if you wear extensive ghillie technology, but used correctly , and in combination with basic skills that keep you in the shadows and off ridge lines and down wind of game you'll also have a marked advantage.
spend more time seated or laying comfortably in the shade ,under a low conifer branch, at key topographical terrain location,or choke points and spend time looking, with your binoculars , more time than tramping around aimlessly and you'll be surprised at the results.
more than a few elk have been dropped with a well placed shot from a clump of mixed conifer and aspen in an area where three narrow side canyons provide access too, and from, and empty into a meadow within 200 yards, in the area I hunt most years, the key is both finding that location miles from roads and hunt pressure and remaining un-detected, on a fairly open slope while you wait for the guys miles down the canyon to push ELK past you
naturally it helps get into and are well before the other hunters tend to force game thru those restricted choke points and watching the wind so your odor won,t give your location away helps.
youll constantly have people tell you game are color blind, well, As far as my experience, has shown me they may not see the same color range but I,m convinced camo properly used provides an advantage to a hunter. I,ve just had too many deer and elk walk within yards of me while fully camoed to think is not working as a tool that allows you to remain undetected
http://www.theghilliesuits.com/
http://www.ghilliesuits.com/
http://www.ijreview.com/2014/10/186562- ... d-snipers/
http://www.turkeyhuntingsecrets.com/sto ... d-leaf.htm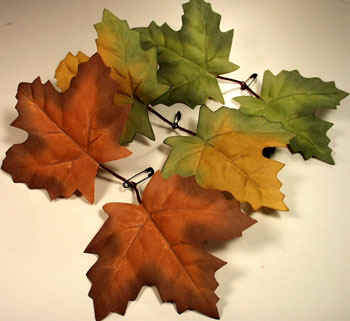 adding two or three packs of these leaves to most camo makes almost any camo noticeably more effective
http://www.ghilliesuitsource.com/
viewtopic.php?f=92&t=6876&p=22376#p22376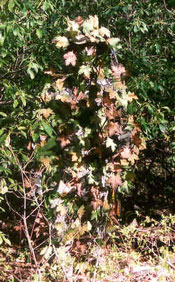 youll have a hard time beating a real ghillie suit for max camo in most areas

heres some non-ghillie suit camo

http://yawoot.com/post/1326
http://www.uniteddynamics.com/camo/faq/
Last edited by a moderator: