The Grumpy Grease Monkey mechanical engineer.
Staff member
---
IF I WANTED A purpose built/dedicated hog hunting rifle, a sweet semi auto 7.62mm/39 carbine makes sense,
keep in mind most hogs are shot at well under 75 yards and are moving targets in thick brush.
if I selected a rifle for that type of hunt, iron sights and a rapid option for a second shot in a
RIFLE JUST TO ELIMINATE HOGS I'D GO THIS ROUTE (above) AS ITS VERY EFFECTIVE AND AMM0S CHEAPER THAN MOST.
adding a red dot sight might be a decent option if anyone makes a rear cover adapter for one on the AK sporter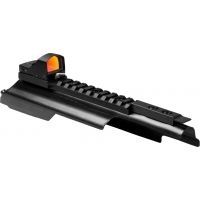 Shop NcSTAR AK Receiver Cover w/ Built In Micro Dot Sight | Customer Rated on 4 Reviews for NcSTAR AK Receiver Cover w/ Built In Micro Dot Sight + Free Shipping...
www.opticsplanet.com
I wonder if these dust covers interchange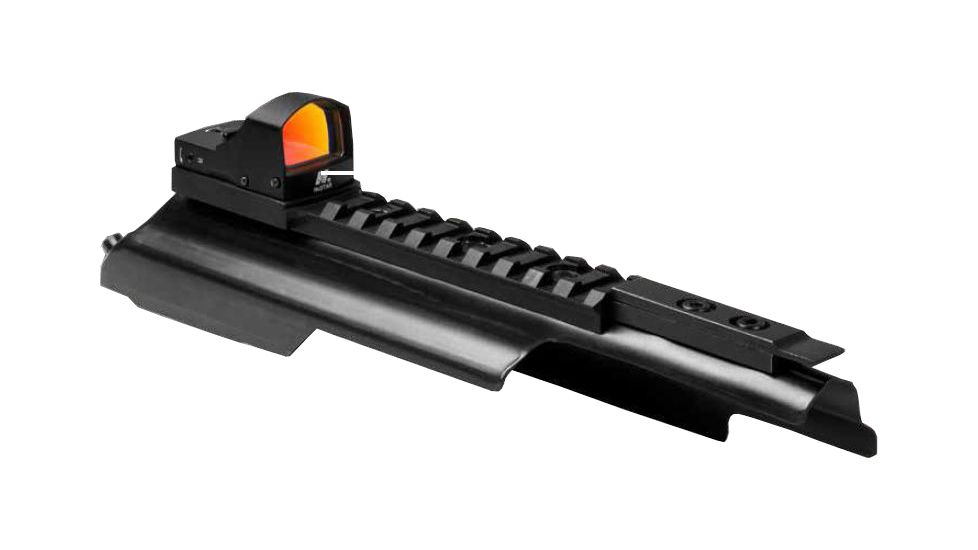 its what I grabbed, on most hog hunts while I was in Florida, simply because your very unlikely to get shots over 60-70 yards ,
and you want something that's easy to rapidly use with iron sights, Ive spent many weekends slowly walking larger timber patches with a sportified AK, and its every bit as fast accurate and effective as my marlin 44 mag or 30/30 lever actions
as you'll find in thick cover you have only seconds to shoot.
and its always proven to work very effectively.
you'll want to pick up a couple 5 cartridge AK mags if you hunt Florida.
now admittedly, these rifles were far less money in the 1980s
but they can still be found occasionally for under $700
shop carefully, these have chrome plated chambers and bore and forged milled receivers,
quality, much better than many military stamped sheet metal AK clones, I think of that sportified AK, as a much improved 30/30 carbine
or deer rifle ideal for hunting thick brush
https://gunmagwarehouse.com/bulgaria...-magazine.html
https://www.sgammo.com/product/wolf...t-124-grain-wpa-wolf-military-classic-made-ru
If you own an AR-15, you could get an AR-15, upper chambered in 350 legend cartridge,
or a 6.8 spc upper, sounds like a good option
remember some states won't allow 22 centerfire rifles use on larger game
BC-15 | .350 Legend Upper | 20" Stainless Steel Heavy Barrel | 1:16 Twist | Carbine Length Gas System | 15" MLOK
www.bearcreekarsenal.com
18" 6.8 SPC II Upper Receiver - 15" Rail & A2 Flash Hider - 18" 6.8 SPC II Shaw Match Grade 416R Stainless Medium Barrel w/1x11 Twist & 5/8x24 Threads
ar15parts.com
Last edited: