The Grumpy Grease Monkey mechanical engineer.
Staff member
Grumpyvette,

Thanks again for providing the links to understanding engine balancing. From there, I started into the topic of oil selection. I have read your material on this, and as you point out there is a lot of conflicting info out there.

My application is a stock 1969 Impala with a 350. It will never be raced. I am rebuilding the motor to as close to factory specs as possible, including the flat tappet cam grind. Many of the oils you suggest are impractical or down right impossible for me to get around here, except one. You mentioned quaker state defy, which is available everywhere. Do I understand correctly that it is an above-average performing oil? (I realize it's not the top of the list...) If I used it, would I still need a ZDDP additive? It seems like I would not but I want to make sure I understand. Finally, what about the "seal swelling" additives to help old seals, when my motor is now 100% brand new? Very interested in any guideance you can provide. Thanks for all the work you do to put good info out there!
yes, theres a good deal of info in the links below and yes , the additional use of an additive will help increase the potential engine longevity, a good moly based assembly lube is critical, Quaker state oils tend to have a higher average paraffin content so add a quart of MMO (marvel mystery oil) as its additives tend to help prevent sludge forming and change oil at least every 7K miles after the first oil and filter change which Id generally suggest after you break in the cam and drain the hot oil after about 4-6 hours run time.
most cam failures are the result of improper clearances or not using a good moly based assembly lube along with not having good oil flow rates at start -up.
the best way to assure a cam has the best chance of a long happy life is
verify the valve train clearances and spring load rates are correct for the application, and too design the lube system too supply the surfaces between the moving wear surfaces with a protective coat of warm high quality oil, and start out with those components covered with moly assembly lube , as an initial layer of friction protection, and continue to use cleana high quality oil that is constantly flowing over the moving surfaces,
the links below provide a great deal of related info
in a properly set up engine there's always a cascade of warm , and in many areas pressurized oil flowing over and between the moving surfaces,
If you coat the lifter bases, cam lobes and rocker pivot balls with a good moly based assembly lube like crane cams sells and use fresh clean oil you,ll more than likely be ok without that additional additive IF your clearances and spring load rates are correct,for the application, but the ZddP additive won,t usually hurt and may help, I'd look at it as a cheap additional insurance.
oil with some paraffin content is not necessarily bad, as it acts as a moisture barrier,and it tends to prevent rust on internal parts if the engines not run regularly, it won,t generally turn to sludge if its not allowed to build up, and you do frequent oil changes , but it will build up if you don,t
very good,
I would suggest you use the magnets as they do tend to trap metallic debris
Preference on assembly lube?

50% marvel mystery oil

and 50% crane moly lube, or the paste moly, the mix of moly paste and M.M.O. is generally applied liberally with the paint brush, in multiple applications to surfaces like cam gears, timing chains, lifters, rockers, and cam lobes, to provide an extra layer of lubrication protection on initial engine start up.
what Ive used for decades
but this works
I have used J&B WELD EPOXY on a large magnet
https://www.zoro.com/value-brand-ring-magnet-98-lb-pull-10e797/i/G4187224/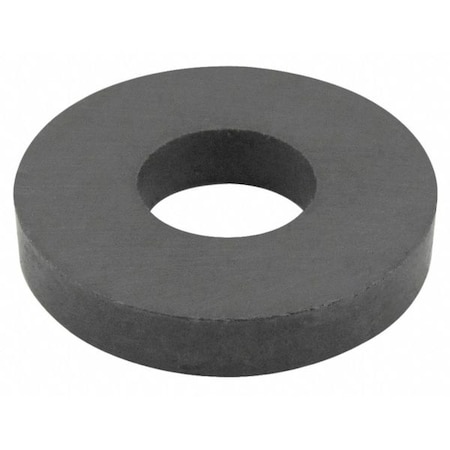 on the base of an aluminum 1/2 cup measuring cup I purchased at a yard sale for 25 cents to mix up the mixture, the magnet allows me to stick the cup to the block oil pan rail or engine stand where its handy too get at, and I simply brush on the mix with a 1" paint brush, with synthetic bristles that won,t shed


OH! slide it off the block don,t try to just pull it off , its going to be much less messy that way trust me!
when your done , wipe it clean and stick it inside the lid of your tool box , after placing it in a ziploc bag to prevent it from picking up trash while in storage
http://garage.grumpysperformance.co...akes-particles-in-oil.13330/page-2#post-69990

very very good



OK lets go into the problem,and info on potential solutions (the failed cam lobe to lifter contact and rapid unacceptable wear area)
theres several routes or areas of concern, to look into
Proper clearances,
proper valve train geometry,
lubrication,
cooling,
protection from, and containment of metallic debris, generated through wear.

before, you start reading through the thread and links below, Ill point out that I,ve done the forensics on quite a few failed cams over the years that guys have brought to my shop and

Id say about


60%

of the failed cam lobe & lifter problems were traced to a failure to check clearances or correct valve train geometry issues , like coil bind, rocker to rocker stud, or rocker to adjustment nut clearance, retainer to valve seal, clearances or rocker geometry, use of the wrong spring load rates for the application,or failure to check valve train or push rods binding issues like rocker to retainer, push rods binding on guide plates or heads,etc.

before they became an issue.

about

10%

were traced to failure to remove metallic or other trash, generated by a previous cam failing from the engines internal oil passages, or failure to carefully clean the engine before installing the new cam, and components,

( use of shrapnel screens and magnets help a great deal in this but can,t remove all trash as some is non-magnetic)


5%

to low quality components, or miss matched parts, like the wrong spring load rates for the application, and perhaps

15%

of the failures due to using the wrong lubricants , or not nearly enough moly cam lube on the lobes and lifter bases or setting up the oil supply system correctly, or use of a high quality oil and filter, and a failure to change that oil and filter regularly after the first few hundred miles , the remaining

1o%

were from unknown causes but more than likely due to a failure to correctly break in the cam,or properly adjust the valves before the engine break-in process or carefully check and re-adjust the lifters rapidly during the break-in process
its likely cause
RELATED INFO

yes a good deal of reading but the time spent could save you from wasting hundreds of dollars and hours of wasted work.
http://garage.grumpysperformance.co...additives-do-they-work.1057/page-2#post-59914
http://garage.grumpysperformance.co...ectly-and-get-it-to-last-cam-install-info.90/
http://garage.grumpysperformance.com/index.php?threads/breaking-in-a-cam.798/#post-1160
http://garage.grumpysperformance.com/index.php?threads/valve-train-clearances-and-problems.528/
http://garage.grumpysperformance.com/index.php?threads/look-at-my-cam.12848/
http://garage.grumpysperformance.com/index.php?threads/break-in-oil-quality-tested.11145/#post-52501
http://garage.grumpysperformance.com/index.php?threads/assembly-lube-summary.6352/#post-68508
http://garage.grumpysperformance.com/index.php?threads/which-oil-what-viscosity.1334/#post-51415
http://garage.grumpysperformance.com/index.php?threads/oil-filters.11189/#post-50363
http://garage.grumpysperformance.com/index.php?threads/oil-system-mods-that-help.2187/#post-49773
http://garage.grumpysperformance.co...-oil-basics-how-to-select-oil.2601/#post-6722
http://garage.grumpysperformance.com/index.php?threads/function-of-lubricants.2102/#post-5639
Last edited: