Administrator
Staff member
now the short answer is that

almost any name brand of automotive 10w30 oil can be used in most modern auto engines

,

but obviously some are going to be better quality than others,THINNER VISCOSITY'S WILL TEND TO FLOW FASTER , ESPECIALLY AT LOWER TEMPS.

ID strongly suggest you read thru the thread carefully and take a few notes. most of the more modern oil formulas designed for modern engines with roller cams and catalytic converters have a good deal less ZINC and friction reducers that the older formulations designed for the pre- catalytic converter/ emission testing, and

flat tappet cam engines

of the muscle car era so they have slightly less ability to lubricate the flat tappet cam lifter lobe and sliding friction, contact area, ZINC, and several other friction modifier additives were used in the older formulas as it provided extra wear resistance, but over time it tends to reduce the catalytic converter efficiency.All current engine oils have an additive called ZDDP (Zinc DialkylDithioPhosphate) for wear protection. but be aware its not the only or necessarily the most effective wear additive in all applications. In general, heavy duty engine oils (truck oils like Mobil Delvac) have a higher level of ZDDP. Automotive engine oils generally have a lower level of ZDDP to protect catalytic systems.

as the newer engines were built during the later 1980s- and 1990s that still had flat tappet cams ,the manufacturers became aware of the gradual shift in oil formulas, mostly done to allow the catalytic converters to survive, as ZDDP additives gradually burn off and are reduced over time, and the resulting ash build-up in the converters internal surface does not help catalytic converter function. and the resulting shift in durability it was causing, to flat tappet lifter valve trains and they made changes to the metallurgy of the cams ,and lifters to try to offset the wear issues , some components and applications were much more successful at the attempted improvements than others.

and the frequency of oil changes and filter changes and the way you drive also has an effect, simply waiting until oil temps reach about 200f or more before stressing an engine tends to reduce wear.

a MINIMUM level of ZDDP of 1800PPM is suggested for use with flat tappet cams and lifters AS IS breaking the cam in with a MOLY based assembly lube and an oil having that minimum ZDDP level.

both synthetic or mineral base oils will work fine, synthetics tend to last longer and have a higher tolerance for heat, theres sub links in the thread pointing out the better oils, a quality filter, reasonably frequent oil changes and a bit of research into what actually are the better oils and what you should ask for rather than asking whats on sale helps a great deal

synthetic oils generally have a higher temp limitation and can last longer between oil changes, most conventional mineral base oils work best if used at under 240F and usually are designed to operate in the 190F-230F range, but SOME modern formulations were not formulated for the older flat tappet cam and lifter friction levels. , as a general rule youll want to use the viscosity that maintains 15-20 psi at idle, once the cars engine is up to full operational temps, keep in mind. higher heat thins oil so its common to have oil pressures read higher with cold oil. and have oil pressure gradually get lower as the oil thins with increased heat.

Some modern SYNTHETIC oils can safely operate up to 280F for brief periods and will provide better engine wear protection in the 230f-270f range

its the quality of the oil.

its additives and formulation that will provide most of the lubrication,protection to the moving surfaces and its the viscosity that provides the resistance to flow through the bearing clearances, its that resistance to flow that's being read as BACK pressure or oil pressure on your gauge, thinner oils like 10w30 tend to pump faster and cool better with the higher flow rates , and because most wear in any engine occurs during start-up before pressurized oil flow can force a protective film between moving surfaces the automotive manufacturers have, along with the conversion to roller lifter based valve trains, slowly graduated to the thinner and lower viscosity oils,because they realize the benefits.

As long as you have at least 15-20 psi oil pressure at idle once the cars up to full operational temps (generally 180f oil temps) youll be better off with the thinner synthetic oils that have a higher heat tolerance in many engines

theres a great deal of detailed info later in this thread

,

and the answer to what oil is (BEST) is never as simple as sticking to a single brand, most oil companys produce a wide variation of grades and types, so you need to both do some quick research AND remember what to ask for specifically




watch this video

http://www.youtube.com/watch?feature=pl ... dEFGJqpCMY http://garage.grumpysperformance.co...bil-1-annual-protection-oil.13331/#post-69399 http://garage.grumpysperformance.com/index.php?threads/diff-oil-for-the-10-bolt.11659/#post-54543 http://garage.grumpysperformance.com/index.php?threads/oil-filters.11189/#post-54673
look up your fluid capacity http://www.amsoil.com/lookup/auto-and-light-truck/?zo=531421&page=/products/application_guide.aspx HERES A FEW OF THE OILS I TRUST, coat flat tappet lifters and cam lobes with crane moly assembly paste lube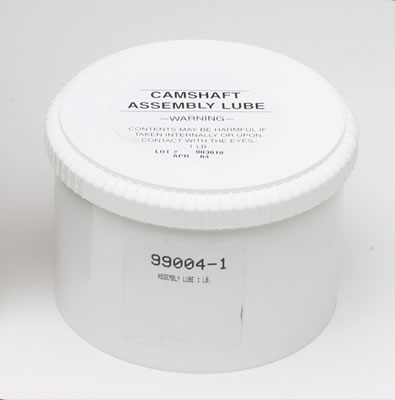 I usually use 6-7 quarts of oil and 1 quart of marvel mystery oil added in my oil pan 11 quart oil pan and oil cooler system capacity
10W30 Valvoline VR1 Conventional Racing Oil
10W30 Valvoline NSL
10w30 Castrol GTX conventional,
10w30 mobile 1
10w30 KENDAL racing oil

and heres a good break in additive for flat tappet lifter cams
http://www.summitracing.com/parts/CRO-86092
obviously the formula effects the resulting products characteristics
viewtopic.php?f=54&t=4793&p=13024#p13024
viewtopic.php?f=54&t=2102
viewtopic.php?f=54&t=10186&p=40285#p40285
its the constant supply of oil, under pressure and its constant absorbing and transfer of heat from those moving parts, and the oils ability to prevent direct physical contact of those components that's critical.
youll generally want to select an oil with a viscosity that will maintain a 15psi-20psi reading on your oil gauge, when the engines at idle speed and up to operational temperatures of about 200F, on a newer engine with tight bearing clearances that should be about a 10w30 viscosity
you can try too debate the rate moisture in oil dissipates if you choose , but I,m just pointing out that testing by several oil companys and G.M. have stated in the past that PHYSICS REQUIRES the oil temp reach and stay at or above 215F for several minutes to FORCE the trapped moisture to convert the acidic molecules to be converted back to oil and steam,and force the calcium in the oil to absorb the acidic content of the trapped exhaust gasses.
keep in mind that does NOT MEAN the oil in the sump must reach 215F it means the CIRCULATING OIL FLOW must cycle the oil continuously, long enough so that ALL the oil volume at some point cycles repeatedly over components that will raise its temp to above 215F, (not the same thing as raising all the oil in the sump,too and keeping it over 215F)
keep in mind the rings,valve springs, rockers and pistons normally run significantly hotter than other components, so a constant circulation of the oil flow is critical to the process.
a standard SBC or BBC flows between 2-6 gallons or oil thru the bearings and lifters per minute oil is obviously cooler in the sump than when draining over valve springs or trapped on piston to bore surfaces, so SO TOTAL RUNNING TIME and the percentage of the oil being heated obviously will effect the burn-off and cleaning process efficiency. you just as obviously need to be able to JUDGE when the engines run long enough and you only have a oil temp gauge to use,as a guide, so if the oil temp gauge reaches and stays near 200F or above for about 10 minutes you can be fairly sure most of the oil at some point has cycled at above 215F , if it reaches 215F on average in the sump,you can be certain that all the oil has at some point exceeded that temp.
if you just change the oil and filter about every 4500-5000 miles or so, most of the better name brand oils will work, but there are big differences in the oil that's available, example most synthetic oils tend to have a higher resistance to breaking down due to heat.
while some mineral oils start to slowly break down at about 250-260F, most synthetics can add an easy 30F to those numbers, before heat becomes a huge factor in lubrication.
ON FACT many guys ignore is that you can increase the gauge pressure reading with thicker viscosity oil, and you can decrease the gauge pressure reading with thinner viscosity oil,mods that increase the oil flow rates like drilling the front oil passage plug or grooving the lifter bores or distributor lower band will reduce the gauge pressure reading,and the resistance the pump places on the cam gear driving it.
now if you've got a flat tappet cam engine you'll want about a minimum of a .12 %-.14% zinc listed in the formula as a wear additive (LOOK THRU THE LINKS) , but 1800 ppm is the minimum ID consider with a flat tappet cam design as thats been proven to work, as a protective wear level and having some moly in the oil wont hurt at all.
I generally use, Kendal gt, Valvoline, mobile one, shell , or Texaco, in a 10w30-10w40 viscosity and have a qt of marvel mystery oil added into the mix and pureolator or wix oil filters,
once your get your engine up to operating temp. (usually about 180F-200F the oil viscosity due to the temp. and engine clearances , will quickly let you know if the viscosity is about correct, thinner oils are far easier to push thru clearances, so they get too and lube parts far faster on cold mornings but as heat increases they tend to thin out, so a good way to gauge is to look at your oil pressure gauge once the engines up to temp at idle, you'll generally want 15-20 psi at idle (no less than 10-12 psi) and a steady increase in pressure as the rpms increase up to about 65-70 psi where the oil pump bye-pass circuit limits further increases, higher oil pressure requires the oil pump to work harder, eating up potential hp, and generally provides no more increased lubrication benefits, but pressures up to about 120 psi won,t hurt the engine,
keep in mind that having a large baffled oil pan with a windage screen sure helps as it maintains oil supply to the oil pump far more consistently.
adding a few magnets to trap metallic dust sure won,t hurt either
with the engine up to operational temp.of between about 180f-210f
and using an oil viscosity that maintains at least 15-20 psi at hot idle in traffic,
your engine should maintain a MINIMUM of 10 psi per 1000rpm and max out pressure at about 4500-5500rpm at 60psi or higher
remember the thicker the oil the harder it is to force thru the clearances in the engine, and pressure is how you measure the RESISTANCE to oil flow, but you should use an oil viscosity that
at least maintains that 15-20 psi at idle
whats your oil pressure at idle?
oil pressure is the result of the balance of oil flow volume and engine clearances or the resistance to oil flow, larger clearances result in lower pressures or they can also be increased slightly with a higher viscosity oil that's a bit more difficult to force thru tight clearances.
if its under about 20 psi, at idle with the engine up to temp, it may not be enough to fully seat the lifters push rod seats up to the full extent,, your clearances may be large enough that you can use a high volume oil pump, and it sure won,t hurt to loosen up the lifter seats, why not do an oil change and add a quart of marvel mystery oil so the solvents can brake loose any crud and swap to a higher viscosity, IE, if you use 10w30 now swap to 20w50,viscosity just to see if it clears up the noise issue, if it does then you know its basically an oil flow/volume issue and swapping to a high volume oil pump will mask the problem, by supplying more low rpm oil flow/volume with your standard mix of oil, but you may also want to mix in a couple quarts of 10w30 and 20w50 as the oil/viscosity will better suit your clearances
theres a good deal of interesting reading, and a lot of good info in the links, below
http://minimopar.knizefamily.net/oilfilters/index.html
viewtopic.php?f=53&t=2726
http://www.classiccarmotoroil.com/articles.html
viewtopic.php?f=54&t=2102&p=11190#p11190
http://www.animegame.com/cars/Oil Tests.pdf
http://www.castrol.com/castrol/generica ... Id=7007302
http://www.hotrod.com/techarticles/engi ... index.html
http://www.bobistheoilguy.com/engine-oil-analysis/
http://www.carbibles.com/engineoil_bible.html
http://www.elephantracing.com/techtopic ... rature.htm
as a general rule as your engine oil viscosity is reduced the effort required to pump the oil thru clearances is lower and the pressure reading on the gauge drops, thats not necessarily an indication of lower bearing protection, as thats generally a function of oil quality and its formula, and basic components used, in its design, and generally its increased flow rate increases bearing cooling, a good quality 10w30 should ideally provide 20-22 psi at 800rpm idle (anything over 15-17 psi at 800rpm is fine) and 60-65psi by 5000rpm which is all you can use
http://www.bobistheoilguy.com/index.php ... &Itemid=59
http://www.unofficialbmw.com/all/misc/all_oilfaq.html
http://www.corvetteactioncenter.com/tech/oil/index.html
viewtopic.php?f=54&t=296
http://www.nonlintec.com/sprite/oil_myths.pdf
viewtopic.php?f=54&t=150
http://www.mellingengine.com/TechnicalS ... etins.aspx
http://www.animegame.com/cars/Oil Tests.pdf
viewtopic.php?f=54&t=615
http://en.wikipedia.org/wiki/Lubricant
viewtopic.php?f=54&t=866
viewtopic.php?f=87&t=11043&p=48999#p48999
viewtopic.php?f=54&t=612
keep in mind both
engine oil temps
and
trans fluid temps
seldom reach operational temps,fluid
and
stabilize , for semi consistent data,in under 12-15 minutes of drive time,temps have a huge effect on lubricant viscosity and durability. .
BTW one frequently overlooked factor, in cooling your engine or adding an additional oil cooler, is your alternator size,in amps and wiring the alternator correctly, if your running a 70amp-100 amp stock alternator and using electric fans to cool the engine,its not going to provide the power required to spin the fans nearly fast enough to cool the engine like a better 200 amp alternator can
-
---- Original Message ----- From: "Valv Tech Line" To: <
>Sent: Friday, April 03, 2009 9:16 AMSubject: Re:Feedback From Valvoline: Question/Comment about product: Valvoline Conventional Motor Oil IID

This is the real story behind the myths. With ever increasing limits on emissions, automobile manufacturers have tightened emission control systems on newer vehicles. This is one of several factors considered when the American Petroleum Institute (API) sets standards for engine oil. The current API standard is SM which replaced the previous SL classification. Because phosphorus can poison a vehicles emission system, the level of zinc is lower for current engine oil. Because of this, many hands-on car enthusiasts and engine experts believe the lower levels of zinc in SM engine oil is causing excessive wear in older style push-rod and flat tappet engines. This is despite the fact that all new engine oil classifications are intended to be backward compatible, which in turn has resulted in the widely accepted belief that modern engine oil is not adequate to protect older engines.Valvoline uses an advanced zinc/phosphorus additive that keeps higher levels of phosphorus in the engine oil where it protects the engine, instead of poisoning the catalytic converter. Valvoline is the only brand offering this unique additive across its entire line of passenger car engine oils, including SynPower which is the only synthetic offering this additive.The only exclusion to this would be if you are operating a high performance or aggressive cam application, where high Zinc levels may be required. Because of these requirements, there are high-zinc engine oils available to meet this need, such as our Valvoline VR1 Racing Oil. The VR1 Racing Oil establishes a 75% higher zinc content than SM engine oil with a balanced additive package designed to work in both racing and street-legal applications. This product will protect older style push-rod and flat tappet engines and carries an oil change interval recommendation of 3 month/3,000 miles.It is important to note, however, that the entire additive package still needs to be balanced for best performance. For example, engine oil with a high zinc level but low detergent may not perform over a drain interval of 3,000 miles or longer.
keep in mind that

your oil pressure gauge measures the resistance to flow

the oil sees as it flows thru the bearing clearances, larger clearances will require higher flow rates or a higher viscosity oil, higher flow rates can be supplied with a high volume oil pump but that also requires a larger baffled oil pan and windage screen to control the higher oil flow rates
with the engine up to operating temperature (about 180F-210f oil temp) you should be fine, but even cold it should flow and lubricate reasonably well if youve got at least 15-20 psi at idle and a minimum of about 10 psi additional per thousand rpm up to about 6000 rpm, roller cams require less oil flow and it generally takes under 5 minutes at idle for engine oil to hit 170F or above
keep in mind oil accumulates soot and acids over time, and even the fine black soot , most filters won,t strain out causes wear, so oil needs to be changed, even if its well filtered
http://www.driverstechnology.co.uk/oils.htm
What's written on your oil bottle, and what does it mean?
This post may seem like going back to basics but I'm constantly surprised by the number of people who do not know, or understand, what is written on a bottle of oil, and therefore have no idea what they are buying/using.
To be blunt about the subject, if a bottle of oil does not contain the following basic information then DO NOT buy it! Look for something that does!
1) The purpose for which it is intended (i.e. Motor oil, Gear oil etc)
2) The viscosity (i.e. 10w40, 5w30 etc for Motor oils and 80w90, 75w90, etc for Gear oils)
3) The specifications that it meets (should contain both API and ACEA ratings)
4) The OEM Approvals that it carries and the codes (i.e. MB229.3, VW503.00, BMW LL01 etc)
Ignore the marketing blurb on the label - in many cases it's meaningless and I'll explain later what statements you should treat with some scepticism.
So, what does the above information mean and why is it important?
THE BASICS
All oils are intended for an application and in general are not interchangeable. You would not for example put an Automatic Transmission Oil or a Gear Oil in your engine! It's important to know what the oil's intended purpose is.
VISCOSITY
Most oils on the shelves today are "Multigrades", which simply means that the oil falls into 2 viscosity grades (i.e. 10w-40 etc)
Multigrades were first developed some 50 years ago to avoid the old routine of using a thinner oil in winter and a thicker oil in summer.
In a 10w-40 for example the 10w bit (W = winter, not weight or watt or anything else for that matter) simply means that the oil must have a certain maximum viscosity/flow at low temperature. The lower the "W" number the better the oil's cold temperature/cold start performance.
The 40 in a 10w-40 simply means that the oil must fall within certain viscosity limits at 100°C. This is a fixed limit and all oils that end in 40 must achieve these limits. Once again the lower the number, the thinner the oil: a 30 oil is thinner than a 40 oil at 100°C etc. Your handbook will specify whether a 30, 40 or 50 etc is required.
SPECIFICATIONS
Specifications are important as these indicate the performance of the oil and whether they have met or passed the latest tests, or whether the formulation is effectively obsolete or out of date. There are two specifications that you should look for on any oil bottle and these are API (American Petroleum Institute) and ACEA (Association des Constructeurs Europeens d'Automobiles) all good oils should contain both of these, and an understanding of what they mean is important.
API
This is the more basic as it is split (for passenger cars) into two catagories. S = Petrol and C = Diesel, most oils carry both petrol (S) and diesel (C) specifications.
The following table shows how up to date the specifications the oil are:
PETROL
SG
- Introduced 1989 - has much more active dispersant to combat black sludge.
SH
- Introduced 1993 - has same engine tests as SG, but includes phosphorus limit 0.12%, together with control of foam, volatility and shear stability.
SJ
- Introduced 1996 - has the same engine tests as SG/SH, but phosphorus limit 0.10% together with variation on volatility limits
SL
- Introduced 2001 - all new engine tests reflective of modern engine designs meeting current emissions standards
SM
- Introduced November 2004 - improved oxidation resistance, deposit protection and wear protection, also better low temperature performance over the life of the oil compared to previous categories.
Note:
All specifications prior to SL are now obsolete and, although suitable for some older vehicles, are more than 10 years old, and do not provide the same level of performance or protection as the more up to date SL and SM specifications.
DIESEL
CD
- Introduced 1955 - international standard for turbo diesel engine oils for many years, uses single cylinder test engine only
CE
- Introduced 1984 - improved control of oil consumption, oil thickening, piston deposits and wear, uses additional multi cylinder test engines
CF4
- Introduced 1990 - further improvements in control of oil consumption and piston deposits, uses low emission test engine
CF
- Introduced 1994 - modernised version of CD, reverts to single cylinder low emission test engine. Intended for certain indirect injection engines
CF2
- Introduced 1994 - defines effective control of cylinder deposits and ring face scuffing, intended for 2 stroke diesel engines
CG4
- Introduced 1994 - development of CF4 giving improved control of piston deposits, wear, oxidation stability and soot entrainment. Uses low sulphur diesel fuel in engine tests
CH4
- Introduced 1998 - development of CG4, giving further improvements in control of soot related wear and piston deposits, uses more comprehensive engine test program to include low and high sulphur fuels
CI4
Introduced 2002 - developed to meet 2004 emission standards, may be used where EGR ( exhaust gas recirculation ) systems are fitted and with fuel containing up to 0.5 % sulphur. May be used where API CD, CE, CF4, CG4 and CH4 oils are specified.
Note:
All specifications prior to CH4 are now obsolete and, although suitable for some older vehicles, are more than 10 years old and do not provide the same level of performance or protection as the more up to date CH4 & CI4 specifications.
If you want a better more up to date oil specification then look for SL, SM, CH4, CI4
ACEA
This is the European equivalent of API (US) and is more specific in what the performance of the oil actually is. A = Petrol, B = Diesel and C = Catalyst compatible or low SAPS (Sulphated Ash, Phosphorus and Sulphur).
Unlike API the ACEA specs are split into performance/application catagories as follows:
A1
Fuel economy petrol
A2
Standard performance level (now obsolete)
A3
High performance and/or extended drain
A4
Reserved for future use in certain direct injection engines
A5
Combines A1 fuel economy with A3 performance
B1
Fuel economy diesel
B2
Standard performance level (now obsolete)
B3
High performance and/or extended drain
B4
For direct injection car diesel engines
B5
Combines B1 fuel economy with B3/B4 performance
C1-04
Petrol and light duty Diesel engines, based on A5/B5-04 low SAPS, two way catalyst compatible.
C2-04
Petrol and light duty Diesel engines, based on A5/B5-04 mid SAPS, two way catalyst compatible.
C3-04
Petrol and light duty Diesel engines, based on A5/B5-04 mid SAPS, two way catalyst compatible, higher performance levels due to higher HTHS.
Note: SAPS
= Sulphated Ash, Phosphorous and Sulphur.
Put simply, A3/B3, A5/B5 and C3 oils are the better quality, stay in grade performance oils.
APPROVALS
Many oils mention various OEM's on the bottle, the most common in the UK being VW, MB or BMW but do not be misled into thinking that you are buying a top oil because of this.
Oil Companies send their oils to OEM's for approval however some older specs are easily achieved and can be done so with the cheapest of mineral oils. Newer specifications are always more up to date and better quality/performance than the older ones.
Some of the older OEM specifications are listed here and depending on the performance level of your car are best ignored if you are looking for a quality high performance oil:
VW
- 500.00, 501.00 and 505.00
Later specs like 503, 504, 506 and 507 are better performing more up to date oils
MB
- 229.1
Later specs like 229.3 and 229.5 are better performing more up to date oils.
BMW
- LL98
Later specs like LL01 and LL04 are better performing more up to date oils.
FINALLY
Above is the most accurate guidance I can give without going into too much depth however there is one final piece of advice regarding the labelling.
Certain statements are made that are meaningless and just marketing blurb, here are a few to avoid!
Recommended for use where.....
May be used where the following specifications apply.....
Approved by...........(but with no qualification)
Recommended/Approved by (some famous person, these endorsements are paid for)
Racing/Track formula (but with no supporting evidence)
Also be wary of statements like "synthetic blend" if you are looking for a fully synthetic oil as this will merely be a semi-synthetic.
Like everything in life, you get what you pay for and the cheaper the oil the cheaper the ingredients and lower the performance levels.
- By Simon from the
Porsche 968
website.
Changing your oil and your
oil filter
are necessary to keep your car's engine running well.
Last edited by a moderator: