Administrator
Staff member
CC'ing a cylinder head is a process that measures the volume of the combustion chambers in the cylinder head. The term CC'ing is referring too the cubic centimeters of the pocket (combustion chamber). the purpose of cc'ing the head is to determine the size of the combustion chambers so they can be equalized, resulting in a consistent cylinder to cylinder compression ratio of the engine. You cannot accurately compute the compression ratio if you do not know the exact size of your combustion chambers. Also it is important in performance heads to have equal cc'ed heads to balance the engines compression to each cylinder, so the stress levels and power produced in each cylinder put equal levels of stress on the crank, and block for better durability.
youll want too have a fluid with little or no surface tension ,
rubbing alcohol with food coloring will work
.


These Class B burettes are made from bore tubing and offer accurate measuring as well as reliability. Featuring amber graduations and glass stopcocks.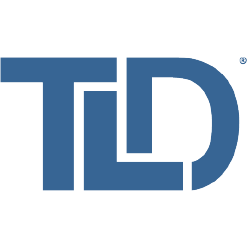 www.labdepotinc.com

most grocery stores sell food dye

y


and rubbing alcohol
(
but you might prefer water,
and a drop of dawn dish washing soap,
and food coloring
)
(because alcohol dissolves some plastics (
LIKE THAT BURRET AND COVER PLATE YOU JUST PAID BIG BUCKS FOR!!
)
and its very flammable unlike water with food dye)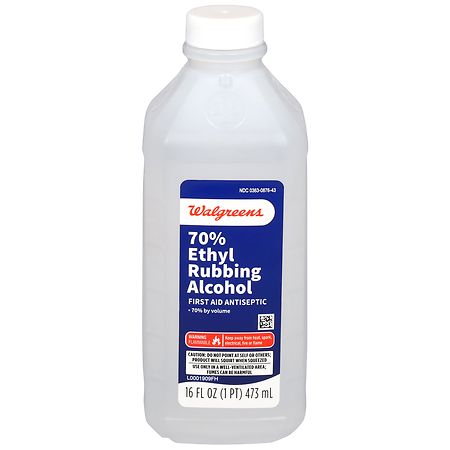 don,t work near flames or ignition sources alcohol like gas can ignite starting a fire and alcohol flames are
difficult
to see in bright light, but still very
dangerous
youll need a very consistent and accurate burret
(or TWO if lets say your measuring a BBC head with a 120cc combustion chamber and you only have a 100cc burret)
(ideally holding a good deal more volume than the area being measured)
if your measuring a 62 cc combustion chamber youll ideally start with it dry and sealed off and use a 100cc-250cc burret, you,ll fill it to lets say 100 cc,and it helps to have a good stable burret stand to hold the burret vertically
(look at this picture)
https://www.coleparmer.com/i/pyrex-...ume-class-b-glass-burette-250-ml-1-cs/3454230 I'd point out that you,ll need accurate measuring tools for the volume of the fluid that your using to accurately fill the space or volume that that fluid is too fill.
the

clear glass or lexan plate

must be sealed to the head surface with a very thin layer of clear grease like Vaseline, to prevent leaks of the measuring fluid and the entrance hole you use too fill the area measured must be very close to level with that fill hole being located at the very upper edge of that area being filled and measured.
CCING heads is a process where your attempting to measure the volume or three dimensional volume of the port or combustion chamber ETC. your trying too verify to see if its volume is equal too or lessor or greater than the other similar volumes, in an attempt to equalize all of them to generally match , by removing metal from smaller combustion chambers so that they will all match the largest original combustion chamber in most cases.
(you can,t logically make changes until you carefully verify all 8 combustion chambers and label each and accurately measure and verify each one.)

before you remove any volume or change any combustion chamber you must seal the valves and spark plug threads with a sealant along the valve seat , and valve bevel edges, and spark plug threads, so no measuring fluid can seep out making the measurements less accurate or worthless
When you CC heads, BE sure the glass or lexan is not allowing some of the measuring liquid to seep out of the combustion chamber, under the glass or lexan , or the sealant between the glass is not being displaced into the combustion chamber, thus giving you a false volume.
(getting some sealant squeezed into the combustion chambers, or fluid leakage is (VERY EASY TO DO)
ID suggest looking carefully at both potential reasons for the variation in measured combustion chamber volume
so Id use a tiny bit of sealant grease (a bit of Valvoline works if you use colored water, with a drop of dawn dish was liquid to destroy surface tension)

but alcohol with a bit of food color dye works best as it evaporates rapidly after use and is less likely to cause dust rust on surfaces after use.
you'll obviously want to open up the smaller combustion chambers a bit, and un-shroud the valves and try to match the largest chamber size.
valve to valve seats should provide an alcohol tight seal,if they don,t you really should lap the valve seats or get a machine shop to do the valve job correctly ,
a q-tip's worth of vaseline, carefully applied before you cc a port or valve, or combustion chamber etc. can be used to provide a valve stem to valve guide , or valve seat to valve sealant

http://garage.grumpysperformance.com/index.php?threads/how-to-lap-valve-seats.1159/#post-2362
http://www.superchevy.com/how-to/engine ... m#cxrecs_s
yes once again reading thru the linked info will provide a great deal more useful info.
viewtopic.php?f=52&t=4715&p=12810#p12810
http://www.circletrack.com/techarticles ... asure.html
http://garage.grumpysperformance.co...ads-tuned-intake-turbulence.12998/#post-67611
http://www.steigerperformance.com/docs/ ... ksheet.pdf
http://www.compperformancegroupstores.c ... linderHead
http://garage.grumpysperformance.com/index.php?threads/port-speeds-and-area.333/
http://www.steigerperformance.com/PRODUCTS/sp90005.html
http://www.merkurxr4ti.com/chambervolume.html
http://garage.grumpysperformance.com/index.php?threads/port-speeds-and-area.333/
http://www.fordmuscle.com/fundamentals/ccing/
viewtopic.php?f=53&t=110&p=1672&hilit=4032#p1672
http://www.chevyhiperformance.com/techa ... index.html
http://www.steigerperformance.com/docs/ ... ctions.pdf
http://www.compperformancegroupstores.c ... linderHead
http://www.indigo.com/glass/gphglass/buret.html
http://www.dartmouth.edu/~chemlab/techniques/buret.html
http://www.aircooledtech.com/ccing_heads/
http://www.precisionmeasure.com/block15a.htm
http://www.geocities.com/motorcity/5353/cylhead.htm
http://kr-2.aviation-mechanics.com/HeadCCing.htm
http://www.compperformancegroupstores.c ... linderHead
http://www.powerhouseproducts.com/Catal ... s/ph16.pdf
http://www.superchevy.com/how-to/engine ... m#cxrecs_s
you might want to read this link while your at it
http://victorylibrary.com/mopar/chamber-tech-c.htm
Powerhouse's New Pro Head CC Kit
Engine builders and machinists use the process of cc'ing a cylinder head to measure the volume of combustion chambers in the head for the purpose of ensuring all combustion chambers in the engine are the same size as well as determining compression ratio. However, not all cylinder heads, or engines for that matter, are of equal size. That's why Powerhouse Products has gone out of its way to ensure that the needs of the customer are met, by offering its Pro Head CC Kit in various sizes. In addition to the different sizes, Powerhouse Pro Head CC Kits provide everything you need to properly cc cylinder head combustion chambers, intake and exhaust runners, intake manifolds, and/or cylinders. The precision glass burettes are compatible with alcohol, parts washers, or any other solution one can use. With no math involved, the kit's easy-to-read scales are marked off in 0.2cc increments (except the 250cc model) and actually read out the amount you have poured. For more information, please go to
http://www.powerhouseproducts.com
.
intake and exhaust port volume is measured with a CC-ing burret and some colored liquid the same way that combustion chamber volume is measured , the intake , or exhaust port being measured, gasket surface must be flat level and facing vertically and the valve must seal and hold the liquid from leaking, you can't just measure the intake port opening because depth and contour and lengths vary considerably
I think back on the many dozens of times Ive pocket ported,heads un-shrouded combustion chambers, port matched, intakes and checked deck to piston heights
and
I can,t help but grin,
if you guys are discussing the potential for mis-reading the burret level when CCing your cylinder heads ,
http://74.125.93.132/search?q=cache:I5W ... clnk&gl=us
a potential mistake that might result in a 1/2cc difference, now in an ideal world we all strive to get things exactly correct, but,
lets assume you do find a full cc difference ,between combustion chamber volumes,the real question is, what do you do to correct that, mis-match and if you don,t how much does it matter, to your engines performance?
http://www.csgnetwork.com/compcalc.html
input your average 70cc sbc heads on a 9:1 cpr sbc then change the chamber volume 1 cc and see how it changes the true results, in most production engines youll be very lucky to be within that range
BTW HERES SOME REWORKED BIG BLOCK HEAD COMBUSTION CHAMBERS, TO UN-SHROUD THE VALVES, SMOOTH THE COMBUSTION CHAMBERS
STOCK
USE THE CALCULATORS to match port size to intended rpm levels... but keep in mind valve lift and port flow limitations
http://www.wallaceracing.com/runnertorquecalc.php
http://www.wallaceracing.com/ca-calc.php
http://www.wallaceracing.com/area-under-curve.php
http://www.wallaceracing.com/chokepoint.php
http://www.wallaceracing.com/header_length.php
http://www.circletrack.com/enginetech/1 ... ch_engine/
SIGNIFICANTLY IMPROVED FLOW
it should be rather obvious that youll need to know the exact distance the piston deck sits at TDC ,above or below the block deck surface and the valve notch recess or pop-up dome volume of the piston to do accurate quench or compression calculations
keep in mind any valve clearance recessed areas must have the areas shrouding flow blended to increase rather than restrict air flow and to reduce the potential for detonation that sharp exposed edges tend to have
Last edited by a moderator: