The Grumpy Grease Monkey mechanical engineer.
Staff member
always think every step you take in any performance engine build through, logically and don,t just jump off the dock financially without asking detailed questions , and documenting as much as you can in writing, and having a well thought through plan, parts list and time frame, and yes get receipts with detailed explanations due dates and prices, and yes you,ll need a skilled and trust worthy machinist!
having a good digital camera, taking lots of clear pictures, and keeping detailed records helps.
(dealing with an experienced trusted machinist is mandatory for the best results .
and good machinists are not the cheapest guys in town,
or available at every local machine shop,
it pays to do your research and ask lots of questions, and you damn sure should know how to accurately verify and check the machine work you pay for and have a good understanding of what was too be done and how it was to be
accomplished
we all make mistakes, but if you never try anything new with out some risk,
you can never hope to learn or add skills, most of us learn by, hands on, experience.
and it helps if you watch, and learn from other people success and failures
you can significantly lower the risk by simply finding a knowledgeable mentor ,
(Ideally local) if its a skill that requires manual dexterity, or visual acuity,
that can point out the things you need to to look for,
in how the jobs done and the best tools required.(and what to avoid)
that has already made those mistakes and knows how to avoid most of them,
who might be willing to pass on those experiences and skills
paint, marker etc. tends to wash off, you really should lightly die stamp the main caps
https://www.harborfreight.com/36-pi...mping-set-63675.html?_br_psugg_q=number+stamp
https://www.powerhouseproducts.com/#
the first few rule's of GRUMPY'S engine assembly

(1) THINK THINGS THROUGH CAREFULLY ,
WRITE DOWN A LIST OF COMPONENTS ,
MAKE DARN SURE THE LIST IS COMPATIBLE WITH,
and AT LEAST SEMI-REASONABLY PRICED WITHIN YOUR BUDGET.
FOR WHAT YOU INTEND TO BUILD AND RESEARCH THE RELATED MACHINE WORK,
RESEARCH CAREFULLY THE COMPONENT INSTALLATION AND INTENDED USE ,
AND POWER BAND THE PARTS WILL REQUIRE
AND
FIND AN EXPERIENCED MENTOR.

(2) if in doubt, about how to do anything, on an engine, do some detailed research,
find and compare at least 3-5 valid trust worthy sources info,
read the instructions over again, several time's very carefully
and if available watch several related videos.

(3) if any component will not easily function as designed or requires a good bit of physical force to install ,
or your not 100% sure your doing something CORRECTLY
STOP, FIND OUT EXACTLY HOW THE PARTS SUPPOSED TO FIT AND FUNCTION,& WHY! YOUR HAVING PROBLEMS
theres a reason, and you better verify your clearances are correct , and your following the instructions before you proceed.

(4) never assume the parts you purchased can be used without carefully , cleaning them prior too,
checking the physical condition, verifying clearances and using the correct sealant, lubricants etc.


(5) the quality of a component is generally at least loosely related to the cost to produce it,
and the amount of detailed research and quality machine work that went into its production.
if you got a significant reduced price, theres typically a reason.
it might simply be because a new improved part superseded the one you purchased,
but it might be a far lower quality imported clone with lower quality materials and machine work.
its the purchasers responsibility to research quality.
(6) if you did not do the work personally or at least take the effort to verify it was done correctly and personally verify clearances
ITS almost a sure thing that it was NOT done , correctly
, and yes that mandates you fully understand what your looking at,
and how the components are supposed to function and have high quality precision measuring tools.
(7) ITS ALMOST ALWAYS FASTER AND LESS EXPENSIVE , AND PRODUCES BETTER RESULTS IF YOU,
BUY FEWER HIGH QUALITY PARTS & DO THINGS CORRECTLY THE FIRST TIME
if you just assume that the machine shop must have cleaned the parts they worked on carefully...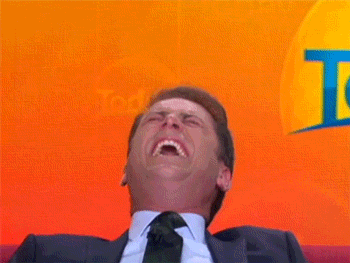 https://www.globalindustrial.com/p/...tm_campaign=Calipers&infoParam.campaignId=T9Z
http://garage.grumpysperformance.co...ing-parts-and-a-logical-plan.7722/#post-72126
http://garage.grumpysperformance.co...d-what-goes-in-the-dumpster.13135/#post-68515
http://garage.grumpysperformance.com/index.php?threads/finding-a-machine-shop.321/#post-59253
http://garage.grumpysperformance.co...ting-started-in-the-car-hobby.339/#post-60187
http://garage.grumpysperformance.co...y-in-building-a-good-engine.11682/#post-54682
Ok you've just got a good deal
(you thought)
on a
used engine block at the local chevy, swap, or flea market,or you meet some jerk,at a hot rod show
, who had it listed on Craig's list, who met you in the Walmart or Winn Dixie parking lot, you handed him a stack of $20s and now hes long gone and theres a block in your pick-up truck bed...
when you took it down to have it cleaned and inspected , at your machine shop, you found it has a cracked cylinder, or a big gouge in the bore wall that was covered in grease or paint and dirt...
you've been informed the blocks salvageable with a sleeve but the cost is not all that cheap.....congrats thats called gaining experience, and its one valuable lesson in
why you'll generally want to only buy blocks from a machine-shop or a major vendor like DART, or MERLIN,or vendors like summit racing who really don,t want to cause you grief and do want to maintain a good reputation.
you can,t possibly make informed decisions without accurate precise measurements, logical, and reasonable, time frames , knowing the cost and availability of the parts and machine work involved!
All machine work will involve some minor variation in machine work tolerances, a good machinist can minimize the variations but you'll still want to have carefully done clearances maintained, standardized and checked.

having a skilled machinist you can trust do the work is a HUGE advantage, and unfortunately, skilled machinist and local machine shops you can trust to deliver quality work delivered on the agreed on due date and on budget are rather rare!
(one of several reasons its almost mandatory that you own and know how too both accurately measure, and own a few precision measuring tools , accurately document everything in writing and have several signed copys of what was intended too be done with both measurements,cost and due dates specified,and take clear before and after pictures and fully understand what you want done, and how the machine work was intended to be accomplished )
(you don,t want something on paper that stated BORE BLOCK $200)
EXAMPLE ,
you want something that say's
delivered BIG BLOCK CHEVY BLOCK 454 casting NUMBER #XXXXXXX, on date XX/XX/XXXX too be bored too 4.310 from its present 4.251, cost $200, total cost!
bores too be cross hatched honed with a 280 grit,to no more than 4.311- 4.312, to be picked up on date XX/XX/XXXX picture as delivered (make two copys one for your records and one for the machine shop, get both signed and a payment receipt)
(obviously the machine shop should have the pistons on site to check clearances with, and the listed clearances would be agreed on and verified against the piston manufacturers specifications before the work was started)
the engine block is the basic foundation of your engine, and if its damaged or weak, or not in a 100% trust worthy condition the results of a catastrophic parts failure gets very expensive so think logically and don,t go throwing good money after bad... its frequently a good idea to spend a bit more up front on a quality block, than to get nickled and dimed to death making repairs to a marginal O.E.M. block, or rotating assembly, and as a general rule most 3/8" rod bolt rods are not worth rebuilding as much stronger aftermarket rods are available rather cheaply.
when ever you decide to use a new block, rotating assembly or pistons its 100% certain you'll need too either have a trusted machine shop or access to several precision measuring tools and/or both, you'll want to carefully order matched components, have the parts carefully fitted and clearanced,and balanced, and you'll certainly want to discus your goals budget and time frame with your local machine shop.
if you want a fast dependable car you will need to either do the research required to know exactly how and why things should work, or pay someone else to do the work that has taken that time and effort.



at this point, you've got several choices, you can have the block repair work done, and if its done correctly it will result in a good usable block, (that probably eventually costs more than a new dart block, by the time that mildly damaged O.E.M. blocks repaired inspected, bored, and cylinder honed, line honed, decked, lifter bores checked,maybe splayed main caps installed, sonic tested, mag checked etc.
but if your smart you ordered the pistons and gave them to the trusted machine shop before they bored the block and you carefully read the piston manufacturers instructions and the machine shop honed the bores with a deck plate, installed and carefully checked the piston to bore side clearances, obviously , if they are forged pistons the piston side clearances will be different than lets say hyper-eutectic pistons as the heat expansion rates are different, and your generally better off having those side clearances very slightly on the looser edge of the piston manufacturers suggested range, as that usually reduces drag, and friction issues.


without precision measuring tools and the knowledge of how to use them correctly and taking the time to accurately measure your guessing



http://garage.grumpysperformance.com/index.php?threads/precision-measuring-tools.1390/#post-68861

you will at times be well advised to cut your losses and simply walk away from a bad block rather than investing a good deal of time and money in correcting the blocks condition, this is wheres having a trusted and skilled machine shop helps a great deal,(yeah, they make money doing what can seem like endless additional machine work so keep that in mind, and I certainly would not invest a great deal of cash in any block that would have a finished bore wall thickness at any point that was under about .180 thick in a serious race engine)


http://garage.grumpysperformance.co...ng-and-basic-piston-ring-info-youll-need.509/
http://garage.grumpysperformance.com/index.php?threads/another-rings-end-gap-question.14994/
http://garage.grumpysperformance.co...g-and-installing-connecting-rods-pistons.247/
http://garage.grumpysperformance.co...piston-to-bore-clearance-on-your-block.14251/
http://www.tooltopia.com/fowler-72-646-300.aspx
btw
http://www.tooltopia.com/fowler-72-646-300.aspx
if your looking for a local machine shop,
in the west palm beach fla area
be damn sure you get all the details in writing
dates prices, details on what needs to be done
delivery dates and take pictures
these guys generally do decent work
first choice (use them fairly often to rebuild heads)
Engine Rebuilders-Palm Beach,
1722 Donna Rd, West Palm Beach, FL 33409
second choice (mostly for block line hone & decking)
Keener's Engine Machine Inc
2517 N Military Trl, West Palm Beach, FL 33409
third choice
these guys get decent reviews but Ive only been there once)

170 Commerce Rd, Suite 1A
Boynton Beach Florida 33426
https://www.mprracingengines.com/
related threads
http://garage.grumpysperformance.com/index.php?threads/precision-measuring-tools.1390/#post-68861
http://garage.grumpysperformance.com/index.php?threads/sleeving-a-block.1516/
http://garage.grumpysperformance.com/index.php?threads/block-fillers.11033/#post-48899
http://garage.grumpysperformance.co...on-ring-info-youll-need.509/page-2#post-71538
http://www.diamondracing.net/
http://garage.grumpysperformance.com/index.php?threads/installing-splayed-caps.7267/#post-24528
http://garage.grumpysperformance.com/index.php?threads/machine-work-costs.3169/#post-8468
http://garage.grumpysperformance.co...cking-blocks-heads-for-cracks.3363/#post-8862
http://garage.grumpysperformance.com/index.php?threads/engine-block-cylinder-wall-thickness.976/
http://garage.grumpysperformance.com/index.php?threads/flex-hone.9538/
http://garage.grumpysperformance.com/index.php?threads/block-prep.125/
http://garage.grumpysperformance.com/index.php?threads/piston-to-bore-clearance.4630/
http://garage.grumpysperformance.com/index.php?threads/flex-hone.9538/
http://garage.grumpysperformance.com/index.php?threads/one-torque-plate-honing-plate-or-two.13360/
http://garage.grumpysperformance.com/index.php?threads/engine-block-cylinder-wall-thickness.976/
http://garage.grumpysperformance.co...g-and-installing-connecting-rods-pistons.247/
http://garage.grumpysperformance.co...tion-of-crank-durring-short-blk-assembly.852/
http://garage.grumpysperformance.co...a-scat-rotating-assembly-be.11495/#post-52962
http://garage.grumpysperformance.com/index.php?threads/flex-hone.9538/
http://garage.grumpysperformance.com/index.php?threads/sbc-cylinder-wall-thickness.7646/
http://garage.grumpysperformance.com/index.php?threads/block-assembly-and-measurements.2692/
Last edited: