Administrator
Staff member
" hey grumpyvette?
I have a new Melling oil pump for my engine rebuild. All other new parts I have installed, I washed first - pistons, cam, pushrods, rockers - with some pretty dirty looking crud coming off most of it.
I wash things in clean mineral turps in 1 half of a 20 litre plastic container that's cut down lengthwise, and all the dirt/metal/whatever shows up pretty clearly in the bottom of the clear liquid.
Should I pull a new oil pump apart, or install it as is? I don't have a small inch/lbs torque wrench and don't know what the torque would be anyway for the four small bolts that hold it together. Are they Loctited?
Or can I rely on it being clean enough from the factory?"
if you just assume that the machine shop must have cleaned the parts they worked on carefully...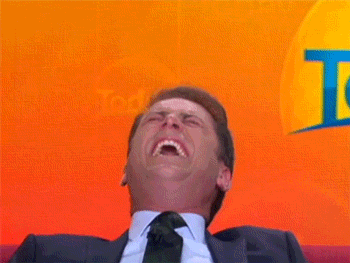 this is a HUGELY over looked subject, thanks for bringing it up,for discussion.
anytime you want to see just how much craps trapped in those coatings on the surface, of a part, right out of a package, use a carefully cut, and cleaned, clear milk gallon bottle, or clean plastic dish pan or clean plastic bucket and a brush with solvent to clean a brand new part like an oil pump, so the sludge draining off the part leaves the residue in the bottle, youll be amazed at the trapped crud in many products, crud that would shortly be embedded in bearings if not removed prior to assembly.
parts like oil pumps and timing chains are very commonly coated with micro crud from shipping
most metal internal engine parts come from factory packaging with some type of wax or grease film on the surface to reduce or repel rust or oxidation forming on parts during shipping and storage , most of these protective films collect grit dust, dirt like a huge vacuum cleaner so yes its USUALLY mandatory to clean and inspect parts, before they get installed,
now most people would be absolutely shocked to find the total amount of crud trapped in many new parts, Ive seen parts come back from machine shops so full of metallic dust, chips and grit it would destroy bearings in a new engine if the parts were installed as they came back from the machine shop and I have zero doubt that does occasionally happen
as always, ITS STRONGLY SUGGESTED you read the packaging instructions from the manufacturers, and never assume any new parts are clean as they come out of packaging
in most cases a paint brush can be used to spread a cleaning solvent with a solvent like mineral spirits and high pressure air, or a clean lint free shop rag can be used to remove the dissolved surface rust retardant, but obviously these formulas vary wildly so thats not 100% sure to remove all shipping coatings on parts.and
remember most of the common petroleum based solvents are flammable
http://www.northerntool.com/shop/tools/ ... _200365419
ULTRASONIC CLEANER?
Max. Capacity

(gal.)
1
Tank Dimensions L x W x H (in.) 9 7/16 x 5 1/2 x 5 15/16 (Inside dimensions: 9 1/10 x 5 1/2 x 5 9/10)

$250
obviously what your willing to spend, the size limitations and how often you need to carefully clean parts,
has a huge effect on what ultra sonic cleaner your likely to want,
or can afford
most larger shops have a parts cleaner, soak parts in solvent , wash off and use the ultra sonic cleaner with approved cleaning liquids
http://ultrasonicsdirect.com/ultrasonic-cleaning-solution.html
http://ultrasonicsdirect.com/12decacl.html
http://ultrasonicsdirect.com/sharpertek-solution-cleaner-model-sh1831.html
http://ultrasonicsdirect.com/shclsoforreo.html
IF CASH IS TIGHT A GALLON OF WHITE VINEGAR WITH
ONE OR TWO DROPS
OF DAWN DISH SOAP WORKS AMAZINGLY WELL IN MANY ULTRA SONIC CLEANERS(don,t exceed that or you get a foamy mess )
AFTER YOU FIRST REMOVE GREASE WITH A SOLVENT WASH
http://www.gregsmithequipment.com/40-Gallon-Parts-Washer



in any parts cleaner, that cleans with a stream of solvent,
youll want a solvent that does not cost very much,
one that will not evaporate rapidly and you damn sure don,t want,
a

fire hazard,

or something extremely toxic,
nor do you want it to start leaking because the solvent eats the seals.


yes youll want to add 10-15 gallons of water to get the required volume of cleaner solution



I poured one of each of these, two gallon containers of de-greaser, from home depot in mine and added several gallons of water,and it seems to work fairly well

https://www.homedepot.com/p/Formula-88-All-Purpose-Cleaner-and-Degreaser-128-oz-04312/100145974

https://www.homedepot.com/p/ZEP-128-oz-Fast-505-Degreaser-ZU505128/202790160

http://www.yescomusa.com/products/3...5-1144287761&gclid=CPeD57itscwCFQUFaQodtdoLgA
Tank Size 9 1/2" L x 5 1/4" W x 4" H

3/4 gallon

$168







http://ultrasonicsdirect.com/ultrasonic-cleaner-sh180-6l.html
HEATED WITH SWEEP AND DEGAS XPS360-6L

1.6 GAL. TANK

DIMENSIONS 11.75" × 6" × 6" (TANK L × W × DEPTH) - MADE IN USA
Sale Price:


$477.00




http://garage.grumpysperformance.com/index.php?threads/parts-prep-cleaning.6255/#post-21692

5 BOLT COVER BIG BLOCK PUMPS

HAVE 12 TOOTH GEARS THAT WORK BETTER, than the smaller 4 bolt pump 7 tooth gear pumps at providing a smooth constant flow of oil, and CAN BE USED IN BOTH SBC AND BBC APPLICATIONS
BIG block pumps have 5 bolt covers and the pick-up in the pump body
there are pump rebuild kits but in most cases a pump thats worn enough to require a rebuild kits best replaced
smoothing and radiasing sharp edges helps increase oil flow rates
small block pumps have 4 bolt covers and the pick-up in the pump covers....BRAZING the pick-up to the pump body, after verifying a 3/8"-1/2" oil pan clearance, helps prevent a common issue of having the oil pump pick-up move over time
oil pumps should be disassembled cleaned and inspected, the gear edges deburred, then carefully washed the end cap to gear clearance should be checked to be at or under .001"-.0005" and the bolts holding the cover should have lock- tite thread sealant on the threads and or lock wires the gears should be re-installed with Vaseline on the surface to insure a quick prime, and the oil pumps pick-up to oil pan floor clearance should be verified then brazed in place, Ill post related links below that you should read thru
obviously what your willing to spend, the size limitations and how often you need to carefully clean parts has a huge effect on what ultra sonic cleaner your likely to want or can afford

YOU'LL MISS A GREAT DEAL OF INFO,
IF YOU SKIP READING LINKS AND SUB_LINKS ,SCATTERED THROUGH MOST THREADS
http://www.yescomusa.com/products/3...5-1144287761&gclid=CPeD57itscwCFQUFaQodtdoLgA
Tank Size 9 1/2" L x 5 1/4" W x 4" H

3/4 gallon

$168
http://garage.grumpysperformance.com/index.php?threads/bio-friendly-parts-cleaner.11547/#post-53360
http://garage.grumpysperformance.com/index.php?threads/does-this-rust-matter.14050/
http://ultrasonicsdirect.com/ultrasonic-cleaner-sh180-6l.html
HEATED WITH SWEEP AND DEGAS XPS360-6L

1.6 GAL. TANK

DIMENSIONS 11.75" × 6" × 6" (TANK L × W × DEPTH) - MADE IN USA
Sale Price:


$477.00
[/b]
http://www.harborfreight.com/pack-of-36 ... -4181.html
http://www.harborfreight.com/10-piece-t ... 95947.html
http://www.harborfreight.com/20-gallon- ... 98332.html
READ THESE
viewtopic.php?f=51&t=3774&p=10002&hilit=taps+dies#p10002
viewtopic.php?f=50&t=4306&p=11353&hilit=lock+wire#p11353
viewtopic.php?f=54&t=2187
http://garage.grumpysperformance.co...ing-cast-iron-can-make-a-preacher-cuss.12647/
viewtopic.php?f=27&t=2886&p=12701&hilit=parts+washer#p12701
viewtopic.php?f=54&t=1800
viewtopic.php?f=54&t=1257&p=2704&hilit=shimming#p2704
viewtopic.php?f=54&t=3834
viewtopic.php?f=59&t=1264&p=2715&hilit=taps+dies#p2715
viewtopic.php?f=54&t=53&p=64#p64
viewtopic.php?f=54&t=615
viewtopic.php?f=53&t=852&p=21611#p21611
Last edited by a moderator: