The Grumpy Grease Monkey mechanical engineer.
Staff member
I wish I had had the room to have taken my old very similar shelving with me once I moved from fla to texas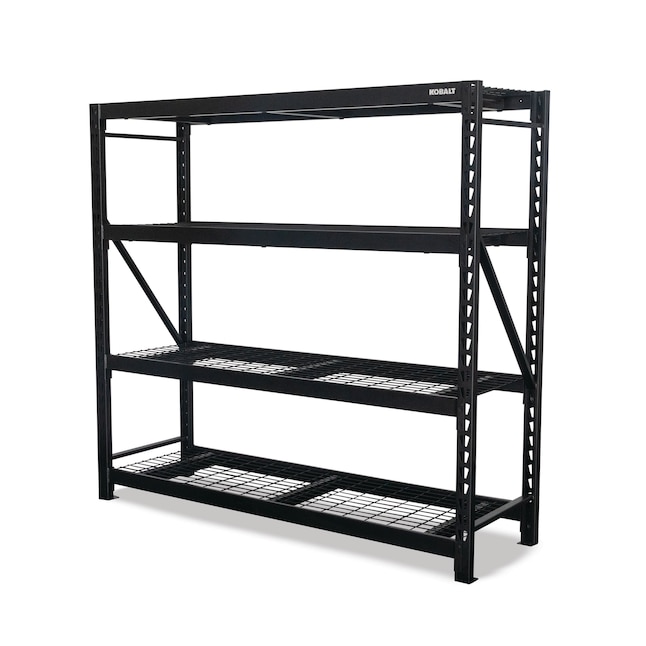 this is the best deal I have found recently on HD shelving,

this shelving's rated at 2000 lbs per shelf, or 8000 lbs for each set of shelves
be aware that youll most likely need a few under screen slats added , or a full shelf surface area,
of 3/4" plywood on the screen for bracing ,if you stick heavier items like blocks on the shelving
I had full length and width plywood under the engine blocks I had in storage, in fla and never had issues

these shelves normally list for $299 but are currently on sale,

if you need a similar set Id suggest you jump on the limited time sale price reduction
All steel construction for industrial-strength storage
4-tier rack stands 72in.H and features four 77in.W x 24in.D shelves
Each shelf has 2000-lb. load capacity
Each shelf has 3 cross braces
Wire mesh deck allows air to circulate around contents
https://www.oreillyauto.com/detail/...rque-tools-2000-lbs-engine-stand/ptt0/pt34710
Amazing deals on this 20Ton H-Frame Shop Press at Harbor Freight. Quality tools & low prices.
www.harborfreight.com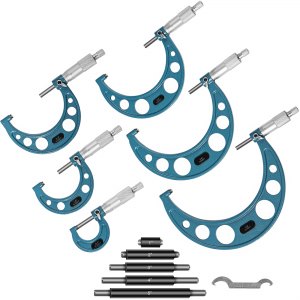 Discover VEVOR Micrometer Set 0-6" Machinist Tool Micrometer Set 0.0001" Accuracy 6 Pcs Precision Machinist Tool Set Micrometer, Laser-Etched Micrometer with Calibration Standards, Wrench, Professional Measurement Tools and Calibration Standards at lowest price, 2days delivery, 30days returns.

www.vevor.com
14 sets of 4 shelves =$4219 delivered to my shop
each set of shelves is listed as weighing 133 lbs
estimated time of arrival 6-7 business days
I still have not been able to walk around much since my first knee replacement surgery and the second knee surgery is needed/scheduled next month, but Im sure trying to get back into shape and get the tools unpacked, etc.
yeah Im well aware the shelving will require a few extra under wire shelves support braces to safely support heavier items
getting a new HD lift and all the electric install will have to wait awhile until I get more mobile and hurting less physically

http://garage.grumpysperformance.co...garage-plans-some-build-info-experiances.116/

http://garage.grumpysperformance.com/index.php?threads/a-car-lift-in-your-shop.98/

http://garage.grumpysperformance.com/index.php?threads/building-a-concrete-slab-to-work-on.5007/

http://garage.grumpysperformance.com/index.php?threads/thinking-of-building-a-shop.10656/

http://garage.grumpysperformance.com/index.php?threads/shop-drainage.5035/#post-27439

http://garage.grumpysperformance.co...consider-for-new-shop-build.14889/#post-83662

http://garage.grumpysperformance

btw the guy that purchased my old home/shop , had it inspected, and the inspector stated
" I've never seen a shop wired so well above required spec in 30 years"
he called to tell me that
Last edited: