It's a Remington 870 Jr. Model 20 ga. It has the short 12" length of pull stock, 18.5" vent rib barrel with the Remchoke System, currently using imp. cyl. choke tube. This little shotgun is really nice for a small shooter. It's smaller then Remington's 870 Youth Model 20 ga. (13" LOP, 21" barrel). I'm also going to add a tritium front bead sight and that should pretty much be it. She shoots it really well with light shot shells as well as #3 buckshot. The more she uses it the better she gets with it!
I'm setting up my 11-87 12 ga. pretty much the same way.
Nice handy size scattergun!
Wilson Combat 2 round magazine extension.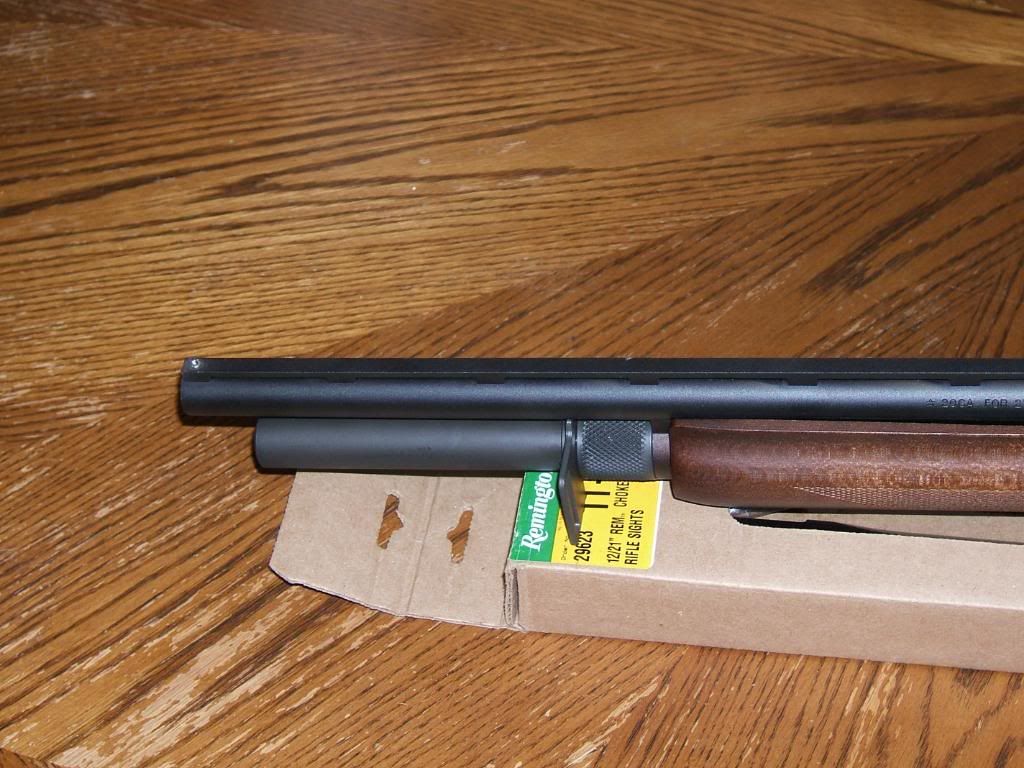 Tac Star 4 round sidesaddle.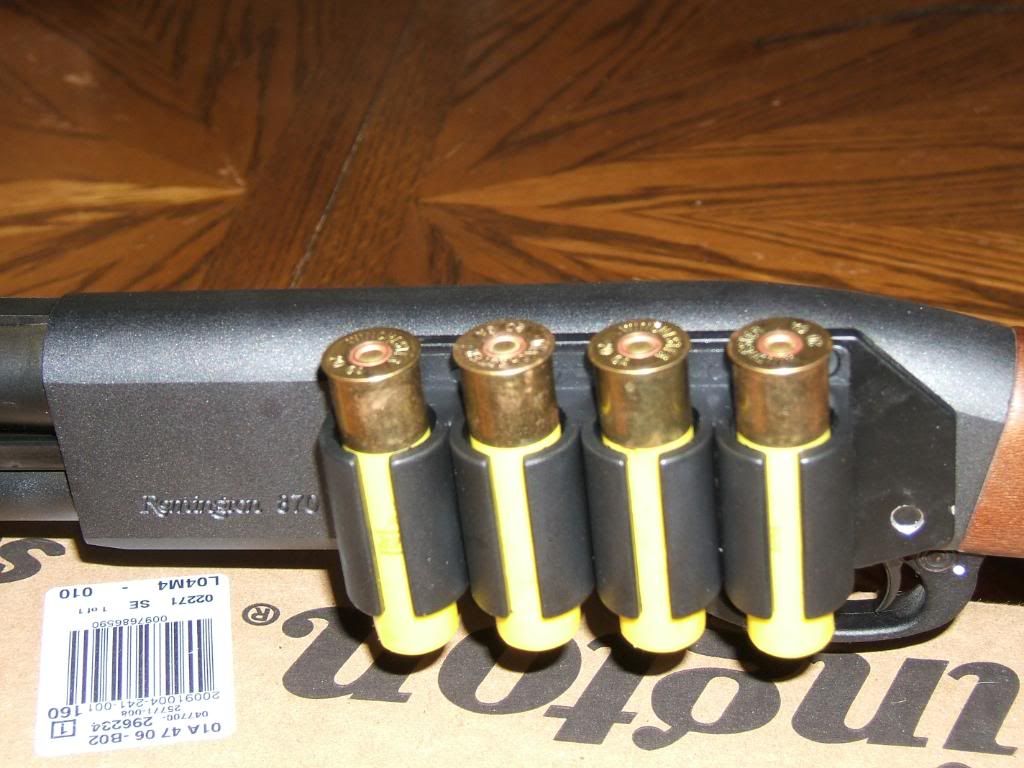 Wilson Combat jumbo head safety. Pic didn't come out to well.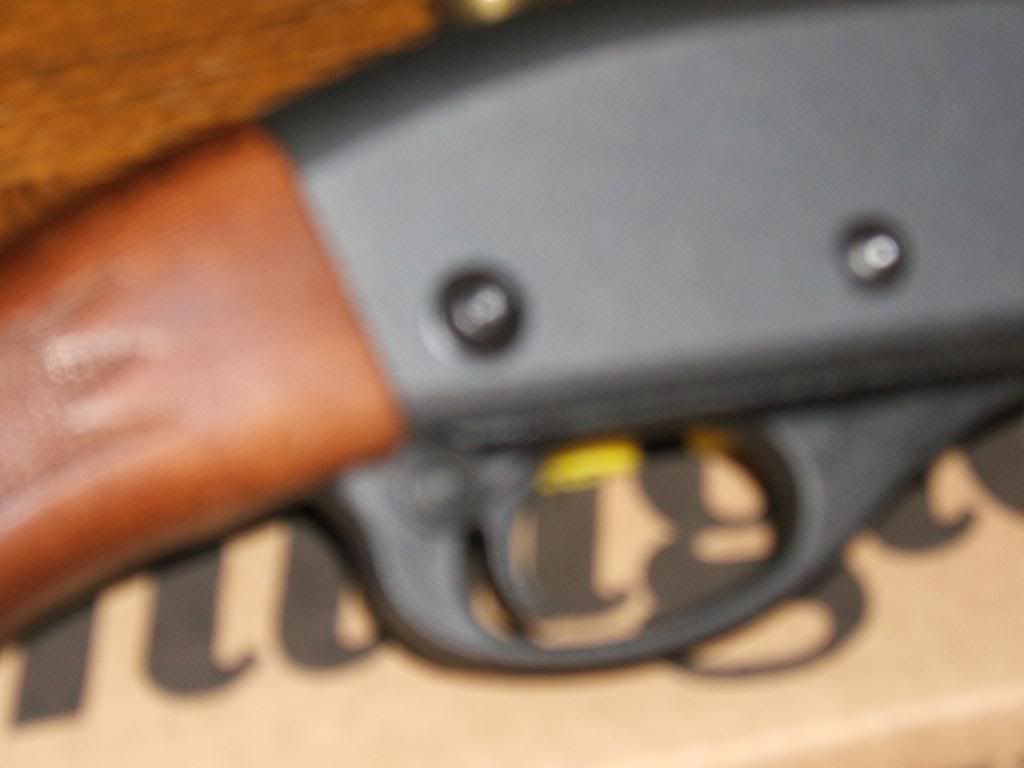 It's not a fully decked out tactical/tacticool shotgun. Just a KISS shotgun that works great!