The Grumpy Grease Monkey mechanical engineer.
Staff member
I need a hydraulic roller for my 383 SBC. It has 10:1 compression, Edelbrock E-Tec 200 heads, Edelbrock Air Gap intake, 1-3/4" headers, and 1.6 rockers. I do not have a carburetor yet nor a torque converter. It will be going into a 1972 Nova with 3.73 gears. I drive this Nova a couple times per month as it's just a toy but I want the cam to be streetable too. I have been looking at Howard's Camshaft 180885-08. The 108 lobe separation with only 225 degrees @ .050 should sound nice but be small enough to drive...I hope. Also, the lift will be .560 due to my rocker arms. What's everyone's opinion on this and do you recommend anything different? Also, I will not go over a 2500 converter as I actually want to drive this.
your on the right track, but personally ID SUGGEST YOU DROP BACK JUST A SMIDGE MORE IN DURATION
EXAMPLE HERES WHAT Id SUGGEST in a cam IF YOU WANT TO STAY WITH A 2500 rpm STALL SPEED CONVERTER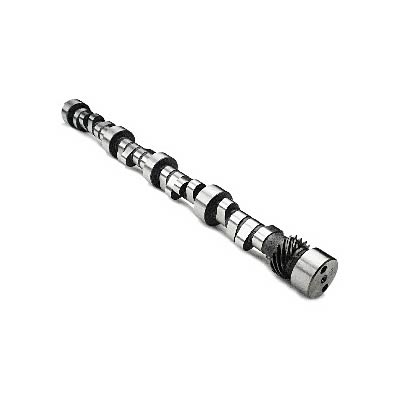 Free Shipping - Crower 00483 with qualifying orders of $109. Shop Camshafts at Summit Racing.
www.summitracing.com
YOUR ORIGINAL CAM SELECTION (LINKED below HERE)
THAT HOWARD CAM, WOULD WORK MUCH BETTER WITH A 3000 STALL SPEED CONVERTER
BTW USE OF A 3000 RPM STALL does not MEAN THE CAR WON'T PULL UNTILL YOU GET OVER THE 3000 RPM STALL speed, converter
reading thru the links will provide you with a good basic understanding on torque converters, look carefully at the charts, and think through your choices carefully the required converter stall speed, has little to do with the type of lifter your using, displacement, compression ratio, port...
garage.grumpysperformance.com
Last edited: