Administrator
Staff member
you might want to read thru these threads and linked info first, yes IM well aware it may take several hours to do so but it will save your many more hours and hundreds of dollars to do it correctly and safely.
Id bet 80% of the useful infos in the links and sub-links so take some time and read, and absorb and think and plan before jumping in with both feet
theres a good deal of info here in the sub links that might help,
keep in mind horse power is not dependent on engine displacement alone, its much more closely related to the VOLUME of fuel/air mix being efficiently compressed ,ignited and burnt PER SECOND in the engines combustion chambers, thus displacement ,and actual rpms, obviously have an effect, and compressing the air fed into the engine with a turbo or supercharged engine could easily increase the need for a significantly larger exhaust system
If your not all that skilled with tools or reluctant to do your own work theres several vendors who can supply a wide selection of decent exhaust system designs,
but obviously you still need mufflers that fit correctly
all back pressure is detrimental, yes you can lose power if the exhaust is too large, but thats a result of not having properly tuned headers and collectors between the engine and exhaust, once the headers are installed and you have a proper tune to maximize the torque and power, that promote exhaust and cylinder scavenging the exhaust size can't be too large only too small and restrictive
one more in and endless list of reasons any serious hot rodder needs to own a good MIG or TIG welder,
and know how to use it and acquire the skill set to fabricate custom components like headers
adding an anti-reversion baffle to a 18"-24" longer collector on open headers with the internal pipe about 1/2 the collector length tends to help scavenging on some engines
http://www.melrosecorvette.com/corvette-headers-exhaust/
yet
I can,t imagine owning a decent mig or tig welder and having the skills to use it and either decent jack stands or a lift still be willing to pay for a prefabricated bolt in exhaust system, when with some careful custom fabrication of readily available components and some time spent cutting and welding after careful measurement of components and trial fitting would easily reduce the cost to about 50%-70% of what the prefab exhaust would cost.
plus you have the added benefits of being able to add custom features like electric cut outs or dual (X) pipes or select the mufflers of your choice without worrying about ordering a system that won,t fit your car correctly.
take the time and effort to shop carefully and it helps to actually get your car up on jack stands or a lift and measure the area under the car the exhaust will fit into, and your current exhaust measurements so you don,t over or under judge whats required or what might fit, the last thing you might want is to select components that won,t ever fit or function.
learning to welds a bit like GREAT SEX, if youve never been involved you don,t see the advantages but once you are, you wonder how you could ever have gone so long not being able to enjoy the results of constantly playing with the equipment and trying new things
you don,t need a lift to do most exhaust system mods, why not temporarily, lower and remove the exhaust system , do a few tack welds or use clamps on the new components after they are assembled to verify exact placement of components, temp reinstall to verify, and remove to do the finish welding, its just not that hard or time consuming to do on a c4 corvette as theres nothing under the exhaust to make it that difficult,Ive done several DOZEN over the last 20 years that way with the car up on (4) 12 ton jack stands with only about 25" of clearance under the car.
yes theres no question a lift makes the process faster and easier but its hardly impossibly up on (4) 12 ton jack stands with a mig welder and air ratchets either .
it would be difficult to over stress how important having the correct tools and the skill to use them are on modifying parts, frankly I can,t imaging a shop without some basics like a couple welders and a drill press and a belt sander, air compressor
and die grinders etc.
theres a significant variation in spark plug location between cylinder head designs, theres both strait and angle plug heads and even the angle plug heads vary a good deal between designs, and many headers won,t work with a few cylinder heads in some applications so its almost mandatory that you call and talk too the tech support guys from both the cylinder head and headers manufacturers, to ask if any specific combo has a history of clearance issues BEFORE purchasing your headers or cylinder heads or both.
and yes there are REALLY POORLY THOUGHT THRU HEADER DESIGNS being sold.
many guys fail to think things through carefully, and use the calculators and charts provided here!
if for example you were building a 500 hp 383-406 sbc,for a c4 corvette, and used long tube headers with 1 3/4" primary's feeding a 3" diam. header collector, the twin collectors would ideally feed into an X pipe of 3" in and out pipe size, and continue at that diam.out to the exhaust so you would need two 3" low flow restriction, mufflers, or a Y pipe with a 4" diam, pipe exiting and feeding a 4" low restriction muffler design.
If you made the all too common mistake of feeding the exhaust gases from twin 3" collectors into the stock 2.5" diam. Y pipe and 2.25" mufflers you can expect to loose at least 20-30 peak horse power due to the restricted exhaust.
READ THE SUB LINKS THERES A TON OF GOOD RELATED AND USEFUL INFO
http://www.pontiacstreetperformance.com ... haust.html
heres some of the tools, and related info in the links you really should take the time to read thru before staring to help you out
http://www.popularhotrodding.com/engine ... 505em_exh/
http://www.classicchambered.com/classic/products.html
http://store.airflo.com/exhaust-adapters.html
http://www.mk5cortinaestate.co.uk/calculator5.php
http://www.metalgeek.com/static/cope.pcgi
http://pipemastertools.com/store/page1.html
http://www.mandrelbendingsolutions.com/ ... StoreFront
http://www.millerwelds.com/swf/flv/flas ... &h=250&v=8
http://www.millerwelds.com/products/mig ... 2_autoset/
http://www.millerwelds.com/products/mig ... 1_autoset/
http://www.stainlessheaders.com/index.aspx
http://www.youtube.com/watch?v=HYCck4pT ... sgodXiPPsg
http://www.superchevy.com/technical/eng ... index.html
http://www.centuryperformance.com/exhau ... g-137.html
http://www.ssheaders.com/header.htm
http://victorylibrary.com/mopar/header-tech-c.htm
http://www.burnsstainless.com/TechArtic ... heory.html
http://www.vetteweb.com/tech/vemp_0401_ ... index.html
http://www.bgsoflex.com/auto.html
posting.php?mode=edit&f=60&p=2185
ok, first point, In most cases your going to be limited by under car clearances, obstacles, like the rear suspension and drive train, so your options are limited and ground clearance can be a problem, and your more than likely restricted to the use of commercial headers and components, so basically youll be trying to route the exhaust flow from the header collectors to the mufflers and out the tail pipe while maintaining as low of a restriction to flow rates and generally a significant reduction in sound levels , while maintaining decent ground clearance.
Cost is also a factor, but depending on the application the life expectancy of the system comes into play, a stainless steel exhaust and ceramic coated headers or stainless steel headers can easily be two , or three or four times the cost of aluminized steel, but not having to replace it once its installed can make the higher cost well worth it on a car youll keep for decades.
theres four basic designs
side pipes,
http://www.corvettefever.com/howto/4680/index.html
http://www.jegs.com/p/Hooker/753672/10002/-1
http://www.stainless-specialties.com/products2a.htm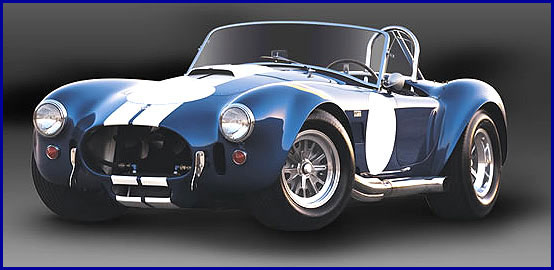 like some corvettes and cobras had
https://www.drgas.net/mediaitem.php?itemid=40
keep in mind installing an (X) almost increases the effective cross sectional area,of the dual exhaust ,to double what it had been behind a single header collector, by doubling the area that the exhaust flow sees, dropping the restriction to flow almost in half
DUAL X-PIPES TEND TO RESULT IN MORE EFFECTIVE CYLINDER SCAVENGING,BY BLENDING EXHAUST PULSE DURATION, AND A BROADER TORQUE CURVE AND MELLOWER EXHAUST TONE
http://www.antechlabs.com/K0GFM/pipechart.gif
an exhaust that exits directed out in front of the rear wheels like some stock cars use
watch video
keep firmly in mind that the header exhaust scavenging ,efficiency and intake runners ability to effectively fill the engines cylinders is very much dependent on carefully matched, cam timing, headers designed to match the engines displacement, intended rpm band, ,maximum compression ratio, for the fuel octane used,and a low restriction exhaust behind the header collectors, when all the factors are well matched correctly theres an easy 20% or higher power gain over most stock engines in this area alone.
correctly matched headers, compression, cam timing, displacement etc, can easily increase the cylinder fill efficiency, and intake runner air flow velocity by over 30%
http://www.wallaceracing.com/intake-runner-length.php
http://www.bgsoflex.com/intakeln.html
http://www.velocity-of-sound.com/velocity_of_sound/calculator3.htm
http://www.velocity-of-sound.com/velocity_of_sound/velocity_stacks.htm
http://www.swartzracingmanifolds.com/tech/index.htm
http://www.melrosecorvette.com/corvette-headers-exhaust/
MELROSE SELLS A VERY EFFECTIVE EXHAUST SYSTEM FOR C4 CORVETTES
BTW on my last BIG BLOCK C4 swap I had TWO 3" (X) pipes and got a bit creative and well built a DUAL (X) exhaust that was similar to this PICTURE BELOW. the result was a rather unique exhaust tone, a nice smooth rumble note in the sound and a very nice smooth low and mid rpm torque curve, now Im not sure if the exhaust mod added or subtracted from the power curve because I didn,t try it with a different exhaust config. but I got the strong impression that it helped, I know it made the sound distinctive and more mellow
the common exit to the rear past the bumper most street cars come with
and the lake pipe style some roadsters use.
OK once you've got some basic ideas as to what you want you should either decide to buy a commercially available set-up or fabricate your own custom built exhaust system, buying will be easier but your limited to whats currently available in your price range, if you can weld and have some skills your obviously far less restricted in the design you can use, but generally a 2.5"-3" or rarely a 3.5" dual system with an (H) OR (X) to equalize the flow rates and reduce the restriction will be what most muscle-car applications will respond well to.
keep in mind the goal it to reduce noise levels without increasing the back pressure and increase scavenging of the engines cylinders if possible, now the headers and collectors will do most of the scavenging, if they are designed correctly, PROVIDED your exhaust system, past the collectors does not cause a restriction to flow that lowers their efficiency at ,maintaining that low pressure wave or suction at the exhaust ports that draws fuel/air mix thru the cylinder during the cams overlap duration period. its important that the rushing gases flow quickly out the exit point so their inertia tends to draw the following mass of exhaust will it in a constant high speed flow,. Keeping that flow rate high will require the smallest diam. and cross sectional area that does not represent a restriction to the upper rpm flow rate for the displacement and rpm range the engines designed to run efficiently in.
the question often comes up about use of mandrel bends vs crimp bent exhaust pipes, in designing an exhaust system, well it should be noted that its the cross sectional area much more than the shape of the pipe thats the more important factor, while its true that mandrel bends do maintain a more consistent cross sectional area, simply selecting a slightly larger diameter non-mandrel bent exhaust pipe size with its larger cross section can frequently be the less expensive route. as long as you've got an (X) pipe in the system , mounted as close as clearances under the car allow, to the header collectors and the tail pipes are nominally the same diameter, as the formulas suggest are required, IE lets say 2.5" or 3" the type of bend at that point, (past the (X) PIPE, will be all but meaningless due to the fact that by that point the exhaust pulse strength and velocity has been significantly reduced thru cooling distance, the effect of the (X) pipe splitting the pulse,and the lack of significant restriction.
every test Ive ever seen shows that an (x) pipe mounted near the header collectors and mandrel bends on collectors do help flow, but youve effectively almost doubled the cross sectional area after the (x)and because the engine fires every 90 degrees the pulse of exhaust past the (x) is significantly reduced in exhaust pressure, your exhaust will normally require an exhaust pipe that will handle the flow based on the engines air flow rate and horse power
you can use the info posted
knowing a few constants in engine pressure and flow helps
an engine usually requires approximately 2.257
c
ubic
f
eet per
m
inute per horsepower to maximize intake flow and exhaust flow at about 115
cfm
per square inch, of exhaust pipe diameter
so assuming your building a 500 hp engine / 2
(divided by 2 as there's normally two header collectors on a v8)
we have 250hp per header collector, (open header collectors) multiply that by 2.257 cfm and you see you need 565 cfm and divide that by 115/square inches and we see we need a 4.9 square inch minimum exhaust collector pipe, per side (open header collectors), this would effectively be matched at the max flow of a pair of 2.5" exhaust pipes on a dual exhaust on a 500hp engine.
as a cross check 500hp /8=1129/8=142 hp per header primary , 2.257 x 142/115=2.76 sq inches 0r a header primary a bit larger than 1 3/4 and smaller than 2" or a 1 7/8 to maximize peak hp, per header primary,
but keep in mind you'll spend most of your time below peak rpms so a slightly smaller 1 3/4" primary on a street strip engine that sacrifices a bit of peak hp for better mid rpm torque makes sense, and once you install longer exhaust pipes and mufflers you'll need to steep up the exhaust pipe size cross section past the header collectors or they will tend to be restrictive at the minimum size the formula predicts
These three circles illustrate the difference in internal square-inch area between 2.25-, 2.50-, and 3-inch exhaust pipes. Weâve calculated the area based on a wall thickness of 0.065. The 2.25-inch pipe has a flow area of 3.80 square inches, a 2.5-inch system increases the area 25 percent to 4.7 square inches, and a 3-inch pipe pumps the area up to 6.8 square inches.
the basic MELROSE SYSTEM PICTURED ABOVE is an excellent basic lay out, but keep in mind your goals and budget, if you can weld and fabricate you can save several hundred dollars on a stainless exhaust and almost that much on a standard aluminized steel exhaust in many cases, but most guys will buy commercial headers , and only build an exhaust from the header collectors rearward, so adding a smooth flow design,and low restriction mufflers and locating them where there's the necessary clearances are their main concerns.
some very careful measurement and planing ahead can save a great deal of wasted materials, time and effort
heres an example of some fabricated work being done
http://www.ssheaders.com/header.htm
[
if you've got a decent welder and some basic fabrication skill , and a place to work with at least decent jack stands but preferably a lift theres little reason to NOT build a custom exhaust system for your corvette
the melrose system is a nice design to copy or just purchase
http://www.harborfreight.com/underhoist ... 60759.html
http://www.harborfreight.com/2-ton-capa ... 41860.html
HF PART NUMBERS 41860 or 60759... these come in very handy during exhaust system fabrication
http://www.harborfreight.com/underhoist ... 60759.html
This under hoist safety stand provides an extra point of support while working on exhaust systems, struts, transmissions and engine mounts. The wide stable base and precise adjustment on this transmission stand lets you support components during removal and replacement.
All steel construction
Six height adjustments
Fine screw adjustment
Large 3-1/8" x 4-1/2" saddle
Sturdy tripod base
Specifications
Name Underhoist Safety Stand
SKU 60759
Brand Pittsburgh Automotive
Capacity 4000 lb.
Maximum height (in.) 93-1/2 in.
Minimum height (in.) 49-3/4 in.
Product Height 49-3/4 in.
Product Length 24 in.
Product Width 24 in.
Jack recently started fabricating a custom exhaust for his car and while he had access to both a friend of his shop with a good mig welder and a two post lift to make the job much easier, he did not have two of the tall support jacks that come in so handy when doing that type of work.
well harbor freight has them listed (I bought two of these about 9 years ago for my shop) I offered to loan him mine but he decided it might be better to have two he owns personally as it gave him as good excuse to buy them and he fully intends to get a lift in his garage in the future.
I helped him assemble those two stands and I don,t remember the ones I purchased being that difficult, Id strongly suggest you read the instructions carefully and remember to install the assembly bolts only very loosely in ALL LOCATIONS allowing a small amount of flexibility during the assembly process, because getting all the braces, and bolts in place , in the tall support stand if any of the bolts in place are tightened,becomes a huge P.I.T.A. if they are tight, which makes the assembly process much more difficult.
yes these stands come in very handy at times if you own a lift in your shop, and yes I recommend you get two .
BTW theres three of the bolts that are 25mm and the rest are 20mm length the three are for the upper triangular plate and youll need a 17mm wrench and 17mm ratchet and socket or second 17mm wrench.
and don,t forget to grease the bearing and screw threads with a good coat of MOLY grease it makes it far easier to use
http://www.millerwelds.com/products/mig/millermatic_252/
http://www.millerwelds.com/products/mig/millermatic_180_autoset/
installing a (X) pipe ,or if clearance is a big issue an (H) pipe, as close to the header collectors as under car clearances allow,effectively reduces back pressure , each bank of cylinders works against,and almost cuts the restriction to flow in half, it tends to mellow the tone of the exhaust and reduce the peak noise levels and frequently results in a increase in horsepower
a well thought thru design on an (X) pipe and cut outs
having low restriction mandrel bent exhaust pipes and adding an (X) pipe in the exhaust at approximately the point the header collectors should exit tends to reduce restriction and increase the engine torque curve
http://www.pontiacstreetperformance.com ... aust3.html
http://www.parts123.com/parts123/yb.dll ... Z50000050F
Last edited by a moderator: