Administrator
Staff member
heres an old post
"Any source for the magnets Grumpy? what do you use? "
http://www.kjmagnetics.com/proddetail.a ... SH&cat=167
magnets are ceramic and glass hard, don,t try to drill or grind them, as they can shatter
or
http://www.magnet4sale.com/samarium-cobalt-discs/
proper magnets trap metallic debris
SmCo Samarium Cobalt Disc Magnets
http://www.magnet4less.com/
Model# SMCO-D8
Samarium Cobalt Magnets 3/4 in x 1/4 in Disc
Suitable for high temperature applications
or
http://www.magnet4sale.com/samarium-cobalt-discs/
Wholesale Price Range:
$2.99
High Temp Samarium SmCo Cobalt Magnet Discs
572°F Maximum Operating Temperatu
re
Ive used these for years, the object of using high strength magnets in any engine is to trap metallic debris and broken valve train component parts bits of worn cam lobes ETC. before they circulate with the oil and cause excessive wear and get embedded in bearings or bust the oil pump gears.
the combination of MAGNETS and a few shrapnel screens to limit debris reaching the oil pump from the lifter gallery can be very helpful in limiting damage to bearings and the oil pump.
http://www.magneticdrainplugs.com/
READ THIS THREAD ALSO
http://garage.grumpysperformance.com/index.php?threads/valve-train-shrapnel-screens.1458/#post-22845
http://www.kjmagnetics.com/proddetail.asp?prod=D82SH
http://www.kjmagnetics.com/proddetail.a ... SH&cat=167
these are NOT REFRIGERATOR MAGNETS "#0001" can pick up a SBC cylinder head, and you wont believe the amount of crud they remove from your oil and prevent from reaching the bearings

http://garage.grumpysperformance.com/index.php?threads/break-in-oil.1191/#post-7369

OIL FILTER MAGNETS THAT SURROUND THE OIL FILTER, WON,T HURT BUT REMEMBER THEY CAN ONLY TRAP DEBRIS AFTER THE OILS BEEN THRU THE OIL PUMP GEARS,
THUS OIL PAN AND LIFTER GALLERY MAGNETS, OIL PUMP PRE SCREENS DO MORE TO PREVENT DEBRIS FROM ENTERING THE OIL PUMP
http://www.summitracing.com/parts/FTM-RA365/

THIS is a good example of what happens to bearings if the oil passages are allowed to push small metallic debris, from wear like rockers,valve tips,cam and lifter wear thru the engine, use of a few small magnets, and shrapnel screens helps reduce or eliminate this
BE AWARE magnets heat tolerance differs so ask for and pay attention to the heat limitations, a MINIMUM of 300F for any magnet expected to be used bathed in hot engine oil would be smart
heres whats left of a failed roller lifter roller wheel,

Ive seen several similar failures , roller lifter life and valve train component expectancy tends to be rather short once spring pressures exceed about 500 psi and lifter exceed about .700 with that failing the cam lobe was nearly instantly destroyed, without several magnets and a shrapnel screen trapping most of the debris damage would be even worse to the bearings that what it was as easily 90% plus of the crap was trapped by magnets and never entered the oil pump,

if only a single one of those hardened roller bearings gets sucked into an oil pump the norma/ result is a seized or busted oil pump and almost instant loss of oil pressure
© 2003 ForceField
Email us
toll free (877)944-6247 or (970)484-7257
Also, you can visit us at our retail store in Fort Collins, Colorado, USA at 614 South Mason Street!
Ive been installing 4 of these lately in the corners of the oil pan sump,nothing magnetic (metallic dust from engine wear, assorted trash,etc.)can get past them, I also sometimes install one near the rear oil drain in each head to collect broken valve train shrapnel in case of a failure to limit damage on race engines. btw if you don't want to install them inside the sump you can J&B weld them to the outside of the oil pan permanently or just place them there if you want them removable,TRUST ME THEY WON,T FALL OFF ON THEIR OWN attached to the steel oil pan sump
you can expect things like this if its allowed to continue
heres a good example of why keeping small metallic debris like valve locks and rocker arm bearing parts out of the oil pump gears is a good idea, shrapnel screens and magnets tend to reduce that from occurring
OTHER THAN A GOOD OIL FILTER,
(something like an extra length WIX, purolator)
NAPA Gold filter
AND POSSIBLY A LARGE MAGNET,
http://www.magnet4less.com/product_info.php?cPath=1_13&products_id=1141
ADDED TO THE BOTTOM OF THAT OIL FILTER, to help trap metallic trash, in that filter,
YOU SHOULD NOT NEED ANYTHING ELSE.
now I generally swap in a quart of marvel mystery oil for one quart of the total volume in the oil pan,
but its not required
failure to maintain a correctly functioning lubrication system,maintain, valve train control, provide consistent cooling and an ignition advance curve and to stay out of detonation can result in expensive lessons in engine repair
if you use a magnetic drain plug, this is fairly normal trash after several thousand miles running time
if you use a magnetic drain plug, this is a fairly good indication of major problems with the engine after several thousand miles running time
keep in mind ALL THAT CRAP PASSED THRU AND PUT WEAR ON THE OIL PUMP FIRST! placing the MUCH STRONGER MAGNETS IN THE SUMP HELPS TOO OR PREVENTS THAT
"so do you just stick it in the inside corners of the pan and it stays put?"
yes you can do it that way on STEEL OIL PANS, and trust me, youll see why they don,t come lose real quickly
"or do you attach it some other way as well? "
personally I place them in the corners and cover them with a thin coat of J&B weld to make wiping off the accumulated metallic dust easier when I pull the oil pan, but many guys J&B weld them on the outside of the pans sump,the only way your going to get the metallic dust out is to pull and clean the pan once in a while, because once the crud's stuck to the magnets its there almost permanently, but it won,t come lose and get back into the oil flow
"If you install it on the outside of the pan how do you get the stuff out? maybe just slide the magnet to the drain hole so it comes out? "
you could do that more than likely if you only used one magnet but with several I think the steel oil pan itself might remain somewhat magnetic even after the magnets themselves were removed, as long as its not being carried thru the engine by the oil they are doing their job
btw, add a few magnets to the oil pan and drain back area in your engine, the trap and hold metallic dust that comes from wear and increase engine life span by preventing that crap embedding in the bearings
http://www.kjmagnetics.com/proddetail.asp?prod=D66SH
these are even more tolerant of temp swings and retain strength at even higher engine oil temps plus they are smaller and easier to use
The SH material in the D66SH magnets, means that the magnets can be heated to 300° F without any loss of magnetic strength, unlike standard neodymium magnets that begin to lose strength at 175° F. Suitable for many high temperature applications.
the problem with that magnet on the oil filter,that most guys have seen and many guys use, like this....
http://www.shopfiltermag.com/
READ THRU THIS THREAD AND SUB LINKS
viewtopic.php?f=51&t=2919&p=7625#p7625
http://garage.grumpysperformance.co...h-the-oil-when-a-cam-failed.11542/#post-53323
RELATED INFO
viewtopic.php?f=54&t=3834&p=10199&hilit=trash+pump#p10199
is that
anything that makes it into the oil filter has already traveled thru the oil pump gears
,if for example a valve keeper or roller bearings fro your rockers get into those gears they can and frequently do cause massive internal oil pump damage or a busted pump and theres also some minute chance of it bye-passing the filter, yes its a big improvement over no magnets but its not a complete potential barrier to metallic crud in the oil passages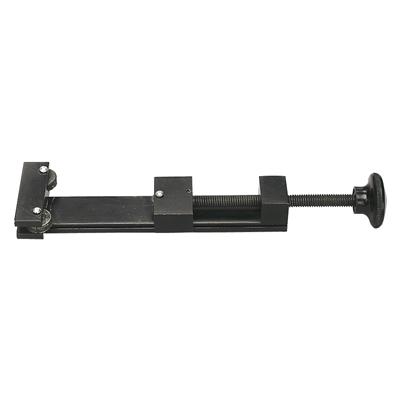 BUYING A TOOL and DOING SOME PERSONAL LOOKING AT THE INTERNAL PARTS HELPS
you might be amazed at what youll see with a tool that allows a close visual inspection of a filters internal components rather than makes un-informed random guesses.
actually knowing what your dealing with is helpful,reading some links and doing research is also much more likely to produce informed answers than engaging in a (IS TOO! VS IS NOT! ) style discussion with someone else whos equally un-informed
its basically a heavy duty can opener , or an oil filter cutter , is designed to make it easy to internally inspect oil filters, by allowing you to remove the filter element , from inside the surrounding (CAN) for close visual inspection.
have you seen this
related info
Last edited by a moderator: