Administrator
Staff member
should you buy bare or assembled heads ?
well lets put out a few facts for you to decide,
the ADVANTAGE in buying bare heads is in that
you get to select each component to be used in the valve train,"THIS IS A HUGE ADVANTAGE", and THEN YOU select a shop you trust, that can assemble and carefully custom fit those components you selected, too get the ideal balance between cost, light weight and durability,and make sure you get quality components,
but keep in mind you'll rarely save any money going this route, because most assembled heads are sold with crappy import valves and crappy valve springs installed in those heads, to keep the price low,so it generally means that you'll save money buying an off the shelf head,compared to buying a bare head and then installing quality components, but Make sure you disassemble those heads or clean the individual components and clean them up, carefully with a brush and solvent then lube and re-install them, carefully verifying clearances.they will have dirt, manufacturing
debris
and casting flash. all through them. Cleaning flashing with a dremel or die grinder in the port throat area under the valves , or behind the valves and in the ports will help them flow more consistently and generally up the port flow numbers. Gasket matching the heads and intake port areas and blending both to match the larger cross
sectional
area and extend that blended area an inch or more into the port runners will help them flow better also.
THE question about buying bare heads and having a local shop you trust add the valve train components and do the machine work , VS buying ready to run, off-the-shelf cylinder heads, comes up frequently.
the manufacturers can buy in volume and purchase valve train components a good deal cheaper than you can, and they can have heads machined in large batch jobs that also reduce machine work costs, but they are also trying to be competitive so they rarely select the top quality components, thus there's always a trade-off and you,ll rarely see top quality machine work, and the better components used in off the shelf heads for sale....that does not indicate the off-the-shelf heads are junk, but the manufacturers must balance quality and price to remain competitive.
Youll almost always find that the larger and better known brand name suppliers like

AFR,
DART,
BRODIX
EDELBROCK,
PROFILER,
TRICKFLOW,
have listed upgrades as options
yes quality varies and your going to be doing research or your not likely to get the best value per dollar or best potential performance.

related threads and sub linked info
Video Demonstrating Valve Seat Runout And Machining On A New Out Of The Box Assembled AFR 300 Cylinder Head.

www.youtube.com


https://www.youtube.com/watch?v=7GEmuQa3dPY

http://garage.grumpysperformance.co...u-buy-bare-or-assembled-heads.534/#post-57612

http://garage.grumpysperformance.com/index.php?threads/ccing-my-heads.14187/#post-71989

http://garage.grumpysperformance.com/index.php?threads/sellecting-cylinder-heads.796/

http://garage.grumpysperformance.com/index.php?threads/porting-can-help.462/

http://garage.grumpysperformance.co...ng-combustion-chambers.2630/page-2#post-54342

http://garage.grumpysperformance.co...e-springs-and-setting-up-the-valve-train.181/

ID suggest you select from heads from these sources
Jegs; 800/345-4545; Jegs.com

Summit Racing; 800/230-3030; SummitRacing.com

Scoggin-Dickey Parts Center; 800/456-0211; ScogginDickey.com

TRJ
http://trjperformance.com/cylinder-heads-top-end-kits-components/complete-heads/

TRICKFLOW
http://www.trickflow.com/egnsearch.asp? ... 4294867081
http://www.trickflow.com/customerservice
1-330-630-1555 • 1-888-841-6556

BRODIX
http://www.brodix.com/heads/heads.html
479.394.1075

DART
http://www.dartheads.com/products/cylinder-heads
Dart Machinery; 248/362-1188; DartHeads.com


AIR FLOW RESEARCH
http://www.airflowresearch.com/
toll free: 877-892-8844
tel: 661-257-8124

Patriot Performance
Patriot Performance; 888/462-8276; Patriot-Performance.com

PROMAX
http://www.competitionproducts.com/...c-Bare-Pair/productinfo/PMX9317/#.V2m23PkrLcc

RHS
http://www.racingheadservice.com/rhs/cylinder-headshtml
Toll Free: 877-776-4323
Local: 901-259-1134

EDELBROCK
http://www.edelbrock.com/automotive_new ... main.shtml
Edelbrock; 310/781-2222; Edelbrock.com

BMP (world products)
http://www.theengineshop.com/products/cylinder-heads
Tel: 631-737-0372
Fax: 631-737-0467

BUTLER PERFORMANCE
http://www.butlerperformance.com/products/cylinder_heads/cylinder_head_labor.html
866-762-7527

BLUE PRINT ENGINES
http://www.blueprintengines.com/ind...sb-chevy-aluminum-cylinder-heads-cnc-machined
1800-483-4263

PRO-FILER
https://www.profilerperformance.com/
937‐846‐1333

http://garage.grumpysperformance.co...ing-tools-abrasives-sources.10683/#post-46209

http://garage.grumpysperformance.com/index.php?threads/porting-can-help.462/page-3#post-45238

http://garage.grumpysperformance.co...olishing-combustion-chambers.2630/#post-46494

http://garage.grumpysperformance.co...-by-step-guide-with-pictures.5378/#post-60990

http://garage.grumpysperformance.com/index.php?threads/valve-seat-angles-and-air-flow.8460/

the old rule that you tend to get what you pay for and theres no free lunch is valid


keep in mind, doing several hours or days research, on the difference in component quality, helps avoid problem's!




you will potentially get a much better, and more durable head assembly combo of parts and a better fit on the components used on the heads and the clearances that are too be used in the assembly process.

with no parts on a pre assembled head being paid for then thrown away, its seldom cheaper, to buy bare heads and assemble them correctly with quality components because you tend to buy much better QUALITY parts and take a good deal more effort in checking the assembly and clearancing those components you select and install during the process.

the quality of the machine shop work , you have done and the care taken during its assembly,you have done, on your engine can easily make or break the engine's durability long term



youll generally find that selecting high quality valves in a slightly larger size, and matching hardened valve seats and that have longer stem length than stock has the advantage of allowing you far more flexibility in the valve spring installed height and load rates, and dealing with a machine shop that specializes in high performance cylinder head work with a 4-0r-5 angle valve job and having some port and bowl area clean-up done,costs noticeable more than use of stock replacement components,and a 3 angle valve job, with stock replacement valve springs, but the increased durability , extra rpms and noticeably better air flow makes a big improvement in power over the whole rpm range


shop carefully your machine shop will generally help you if your unsure of the parts required, youll need valves that match your heads but the valve seats, valve length and diam. can be upgraded at extra cost, and its frequently worth the extra cost if your racing vs driving the car as daily transportation






you might also want to keep in mind theres a great deal more to setting up a valve train than slapping some springs and retainers and keepers on the valve

s

.
read thru the links and sub links as theres a great deal of useful info, that youll want to know.
btw just a bit more info, there are valve spring retainers, valve spring seats, shims, valve retainer keepers etc. that can be used that have different sizes or depths that allow you to change the installed height, or relation of the spring to the valve stem , it compressed height, or the valve springs location in relationship to the stems locking groove
keep in mind shims under the valve springs can be used to raise the spring or shorten the valves installed height, valve locks and retainers can be purchased with non-O.E.M dimensions to adjust the valves installed height or spring load rates
you use either or both depending on the application
a .050 PLUS valve lock moves the retainer .050 higher on the valve stem with no other changes, a plus .050 retainer would move the retainer .050 higher with stock valve locks or an additional .050 if matched to .050 plus locks
if you used a plus .o50 retainer with a set of minus .o50 valve locks the retainer would remain at the stock height on the valve stem

http://www.jegs.com/p/Crane/746983/10002/-1

http://www.jegs.com/p/Moroso/764349/10002/-1

http://www.jegs.com/p/Manley/940089/10002/-1

http://www.jegs.com/p/Comp+Cams/757964/10002/-1 http://garage.grumpysperformance.co...ng-combustion-chambers.2630/page-2#post-54342
http://www.summitracing.com/search/bran ... roductName
http://www.summitracing.com/search/bran ... toview=SKU
http://www.summitracing.com/parts/man-11536-8/overview/
Valves, Exhaust, NK-844 Stainless Steel, 2.300 in. Diameter, .372 in. Stem, 5.433 in. Length, Set of 8

http://www.summitracing.com/parts/man-11507-8/overview/
Valves, Exhaust, XH-432 Extreme Alloy, 1.900 in. Diameter, .3715 in. Stem, 5.354 in. Length, Set of 8


if you just assume that the machine shop must have cleaned the parts they worked on carefully...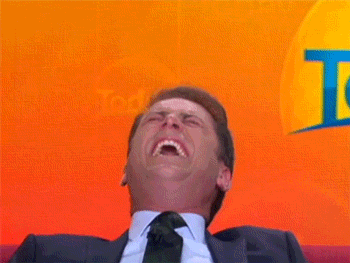 Ive seen cylinder heads returned still coated with valve grinding compound in the ports, and blocks with easily a teaspoon worth of mill chips in the crank case area. ITS MANDATORY TO CAREFULLY CLEAN ALL NEW COMPONENTS BEFORE ENGINE ASSEMBLY!
BLOCKS AND CYLINDER HEADS AND CRANKS CAN CONTAIN AN AMAZING COLLECTION OF CASTING SAND BLASTING GRIT AND MACHING CHIPS

http://garage.grumpysperformance.com/index.php?threads/block-prep.125/

http://garage.grumpysperformance.co...k-after-a-cam-lobe-rod-or-bearings-fail.2919/

WATCH AND LISTEN TO THIS VIDEO
Here is an excerpt from an AERA TB,,
===================

Exhaust Valve Guide Caution On
1965-98 GM Big Block Engines

These engines' valve guides were not intended as a replacement item from GM.
The guides were located into the head castings after the head was cast and
the exhaust guide is "water cooled".
The water-cooled guide also has two different size press fit diameters. Adding additional confusion to the matter, they also switched the location of the larger diameter sometime in 1985.

To determine which outside diameter guide you have and which direction to
remove an exhaust valve guide, the following procedure is suggested:

Drive the guide no more than .250" (6.35 mm) toward the valve spring side of
the head and stop. Then, measure the newly exposed area of the guide
OD next to the spring pad.

If the measurement is .620" it is the first style guide. To remove this
style guide, continue driving it toward the valve spring side of the head.

If the measurement is .616" , it is the second style guide. To remove
this style guide, you must drive it the opposite direction toward the combustion
chamber side of the head.
read ALL THE WAY thru these longer threads, yeah I know 90% of you will ignore that advice and I also know doing so will eventually cost you more cash than you can now even imagine!

DART HEADS


CHEVY 882 smogger heads
VORTEC HEADS
rhs heads

most guys tend to run the valve springs that came on the cylinder heads they purchased,
in my experience, few even check valve train clearances until they run into problems.
most problems are rather easily avoided if you understand the need for checking valve train clearances, and degree in the cam, and talk to the cam manufacturers tech department guys, about your particular application, rocker ration, intended rpm range, and take their advice.
many guys seem to think that the tech guys just want you to buy more expensive components, or swap valve springs to boost their profits,
this is very rarely true, they don't want you to have issues/problems, as you'll bad mouth the product endlessly if you have a catastrophic engine failure, and they know that an extra hundred dollars in premium parts and careful clearance and valve train geometry checks can avoid that, making you far more likely to recommend their products to other potential buyers.
,that's one reason I was forced to learn how to do a great many things myself and had to acquire
a number of skills and a good many expensive tools,
as I got very tired of paying good money for sloppy half assed machine work,
and a we will get to your project when we get the time, and dealing with machine shops that think...
we damn sure won't put the time and effort into precise machine work that it requires in the vast majority of cases.
what you save initially, in lower price ,on any engine components
will more than likely be made up in the cost of required additional machining and time & effort added in required balancing/clearance work
you tend to get what you pay for, quality machine work and precision measurement and careful inspection processes take time and that costs money.
there is ALWAYS a compromise, made between quality and price
I learned that long ago,
"Quality is like buying oats: like:. If you want nice, clean, fresh oats, you must pay a fair price.
However, if you can be satisfied with oats that have already been through the horse ...
that comes a little cheaper."


The following recommendations are from Erson Cams.
If you have questions, you can reach their tech department at 800-641-7920.
most cam manufacturers do extensive testing with each engine design to verify the limits and limitations of each engines valve train design, so it generally helps to talk with the cam suppliers tech department engineers.
cam lobe acceleration / de-acceleration rates have a large effect on the required spring load rates, as do rocker ratios and cam lobe size and lifter diameters.
How do you determine the spring pressure needed to keep the valves under control for a given lift, duration, and max rpm. It might take you several hours to read thru all the links and sub links but its time very well spent as it could save your engine from destruction and save you thousands of...
garage.grumpysperformance.com
Hydraulic Flat Tappet Camshaft: 110 lbs Seat pressure/250-280 lbs open pressure

Solid Flat Tappet Camshaft: 130 lbs Seat Pressure/300-325 lbs open pressure

Hydraulic Roller Camshaft: 130-140 lbs Seat Pressure/300- 355 lbs open pressure

Solid Roller Camshaft: (Minimum Safe Pressures DEPEND ON SEVERAL FACTORS)

Up to .600Ë valve lift: 200-235 lbs Seat Pressure/600 lbs open pressure

Over .600Ë valve lift: 250-280 lbs Seat pressure /100 lbs pressure for every .100Ë of valve lift
before you reach for your wallet, do some basic math and read a few dozen related links
http://www.wallaceracing.com/calcafhp.php
http://www.superchevy.com/how-to/en...-0902-chevy-engine-port-variations-measuring/
http://www.gmhpclub.com/performancecalculators.htm
http://garage.grumpysperformance.com/index.php?threads/port-speeds-and-area.333/#post-37705
USE THE CALCULATORS to match port size to intended rpm levels... but keep in mind valve lift and port flow limitations
http://www.wallaceracing.com/runnertorquecalc.php
http://www.wallaceracing.com/ca-calc.php
http://www.wallaceracing.com/area-under-curve.php
http://www.wallaceracing.com/chokepoint.php
http://www.wallaceracing.com/header_length.php
http://www.circletrack.com/enginetech/1 ... ch_engine/
http://www.wallaceracing.com/calcafhp.php
http://hpwizard.com/engine-horsepower-calculator.html
http://www.hotrod.com/articles/airflow-research-cylinder-power/
http://www.powerperformancenews.com/tech-articles/cylinder-head-tech-airflow-vs-power/
http://www.calculator.net/engine-horsepower-calculator.html
http://www.calculatoredge.com/new/horsepower.htm
off the shelf heads normally use far less expensive parts and have noticeably less care taken in the assembly process simply because they are assembled in large batches and the price rather than getting the most potential from those heads is a big factor.
you generally don,t get the best bee-hive springs , titanium retainers,light weight valves on off the shelf heads.
look the only advantage to buying BARE heads is that YOU get to select the valve-train components, and in many cases the assembled heads are far less expensive in the long run, and in most case the assembled head components are acceptable, keep in mind the vendor doesn,t want you having problems but hes still trying to maintain a decent profit, so youll get durable but not always the lightest or strongest components.
you may also keep in mind that if the heads you select flow impressive numbers or lets assume 260cfm at lets say .600 lift and you then select a cam with .520 lift and an intake thats flows only 210cfm , the heads can,t possibly function at near their full potential
example
http://airflowresearch.com/08racer.php
325cc BBC AFR heads
#3250-1 $2001 bare
#2101-1 $2485 assembled
your NEVER going to match that price adding top quality parts to the bare heads, but that doesn,t mean its a bad idea, in every case
example
watch video
http://www.summitracing.com/parts/TFS-3041B002/?rtype=10
$449 per head= $900 PER SET bare
this looks better deal all the way around, and yes they can be used with
standard
or shaft rockers
http://www.profilerperformance.com/sbc-heads-176.html
assembled heads at
http://www.summitracing.com/parts/TFS-30400002/
this looks like a good deal also, and yes they can be used with
standard
or shaft rockers
http://www.jegs.com/p/Brodix/Brodix-IK180-IK200-SB-Chevy-Cylinder-Heads/760699/10002/-1
$1150 A set/pair HARDLY SEEMS LIKE A BAD DEAL ...ONCE YOU START,,,, PRICING VALVES SPRINGS,RETAINERS,KEEPERS ,STUDS, AND VALVE SEALS, AND A VALVE JOB
USE THE CALCULATORS to match port size to intended rpm levels... but keep in mind valve lift and port flow limitations[/color]
http://www.wallaceracing.com/runnertorquecalc.php
http://www.wallaceracing.com/ca-calc.php
http://www.wallaceracing.com/area-under-curve.php
http://www.wallaceracing.com/chokepoint.php
http://www.wallaceracing.com/header_length.php
http://www.circletrack.com/enginetech/1 ... ch_engine/
http://forum.grumpysperformance.com/viewtopic.php?f=52&t=975&p=1700&hilit=+bare+heads#p1700
http://forum.grumpysperformance.com/viewtopic.php?f=52&t=796&hilit=+bare+heads
Last edited by a moderator: