Do you know how they measure the actual air gap when there is only a small access
hole like you would use with an optic probe? Maybe eyeball estimate is good enough?
Put the floor, etc. back together...
Now to look at the clutch pedal and linkage....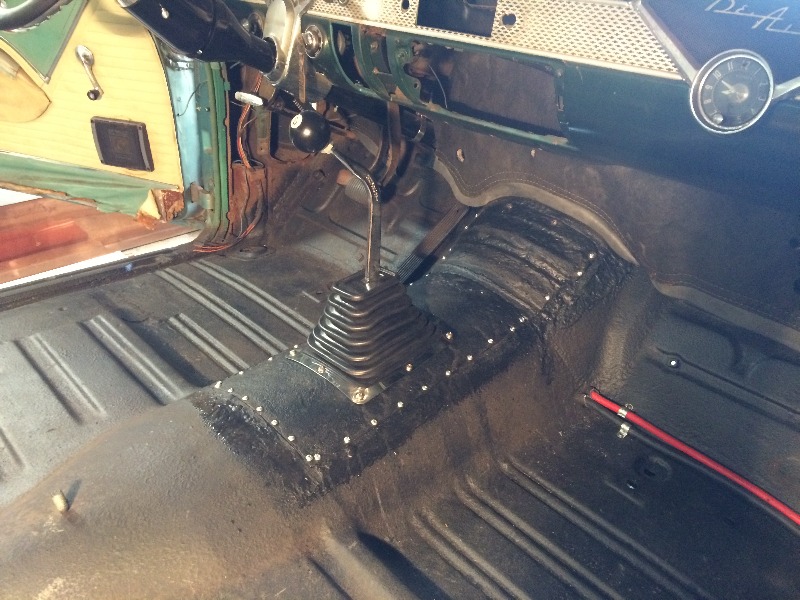 The chalk mark by that lower bolt is 2.7" down from the pivot...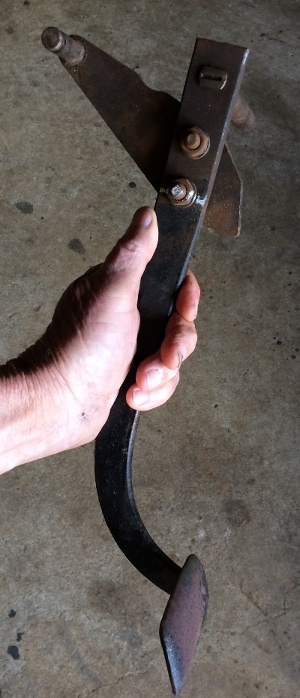 Which is where I think I want to put the clutch
master cylinder push rod...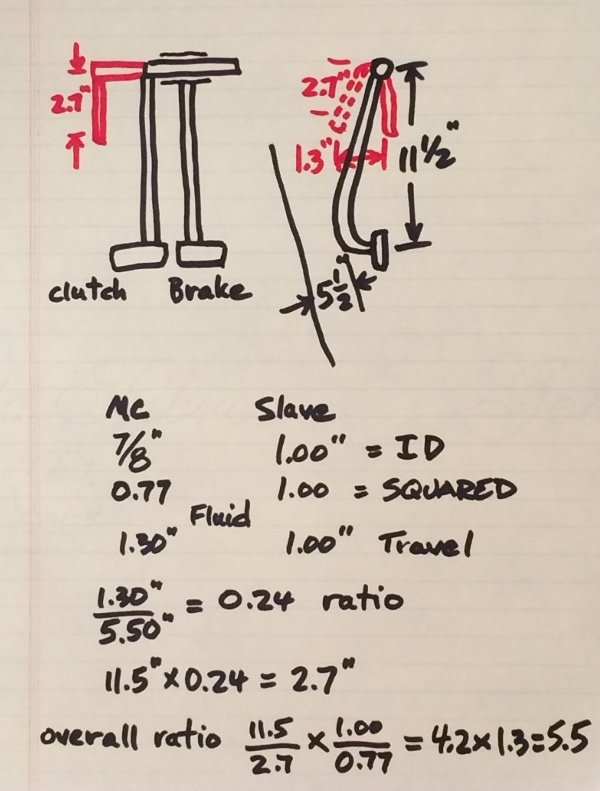 I think that this gives me the max. amount of leverage that I want to try for,
but should give me lots of foot pedal travel and a fairly light
pedal effort. If I move the attachment point further down, it
will increase foot pedal effort but give me a faster action at the pedal.