I did get a few hours to work on that clutch setup some more...
Finally located a clevis the right size to attach to a 3/8" rod and the clutch pedal...
Ran down about 3" of 3/8" fine thread so I'll have lots of adjustment available...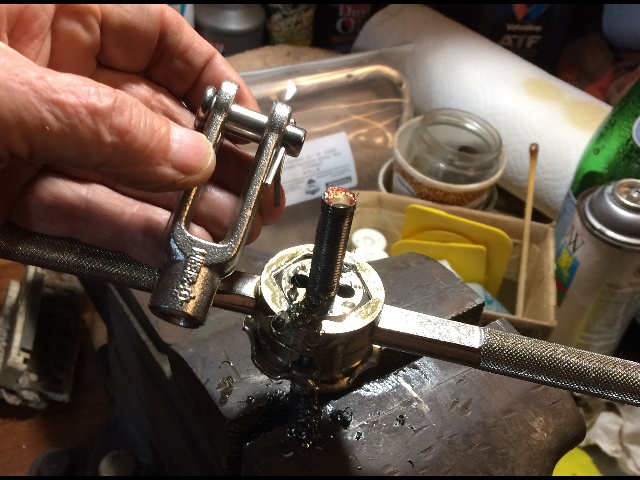 Looks good to me, will add another hex nut weded to the rod below the thread for a wrench...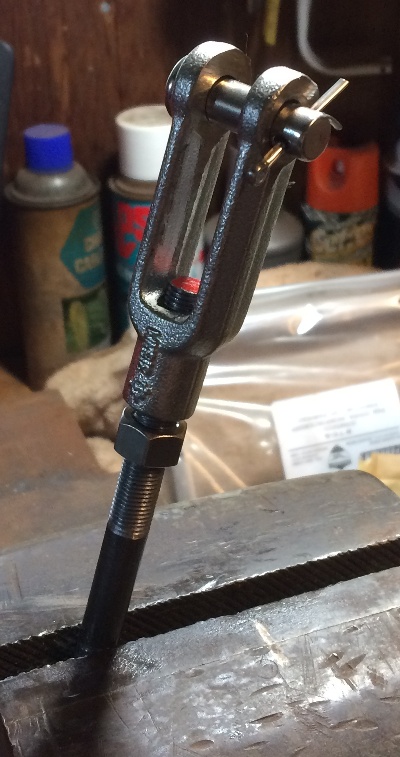 Cut and welded an offset from 1/4" scrap to set the "push" point 2-3/4" down
from the pedal pivot, and 2-1/4" over to the left to center on the clutch MC...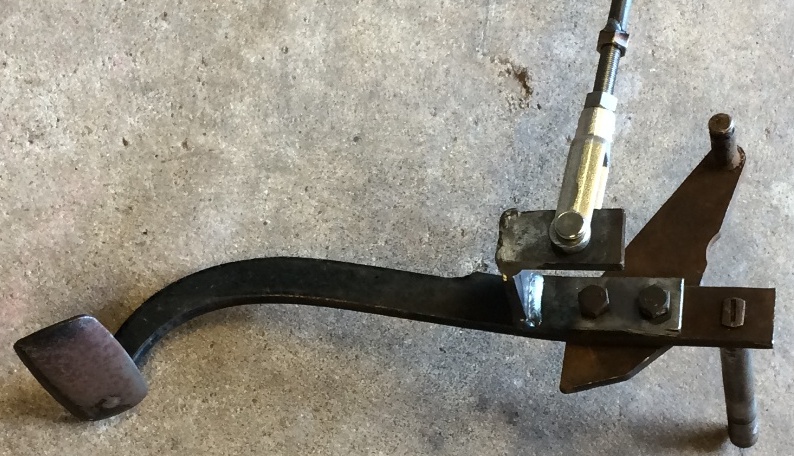 Now I need to cut the rod to the correct length and round off the end to match the MC piston...
And I need to learn how to use that bore scope I just bought to check clutch gap, and figure out just where I want to put the access holes...